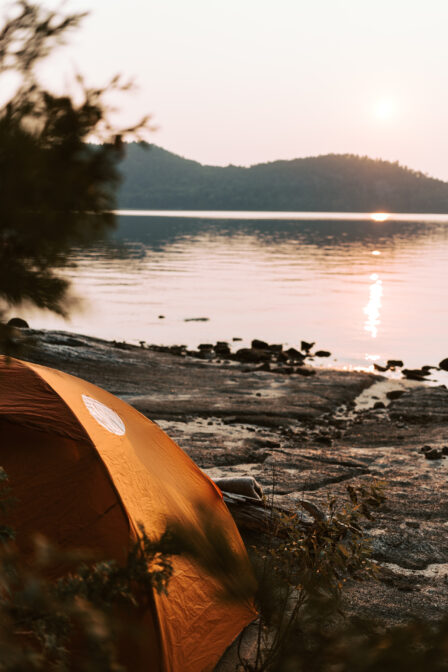 Forest Fires in Quebec
There are several active forest fires in Quebec. For the time being, the Poisson Blanc Regional Park territory and surrounding public lands are not affected by these fires, and we are able to maintain our activities in compliance with the notice of prohibition of open fires issued by SOPFEU, and the notice of prohibition of access to forests on public lands, since we are located south of the zones where access is prohibited.
We'd like to reassure you that air quality is safe in our region, as it is practically everywhere else in Quebec.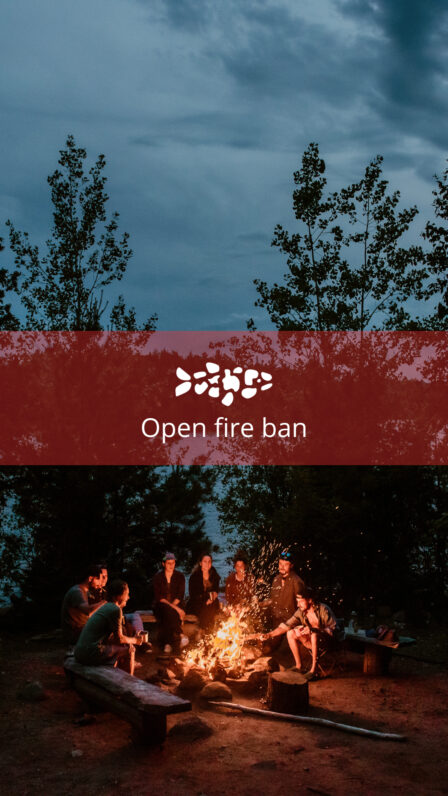 Prohibition in Effect
Our team is monitoring the situation closely to adapt to any eventuality. Knowing that the situation can change rapidly, we invite campers to follow any and all regulations currently in place. It is therefore forbidden to light fires on any of our campsites until further notice.
In order to comply, the wood delivery service has been suspended until the prohibition is lifted. We are counting on your cooperation to follow instructions to the letter. Our team will monitor activities on the reservoir to ensure compliance with the prohibition.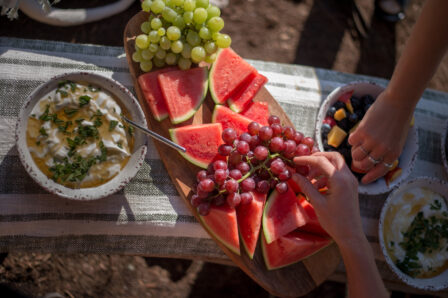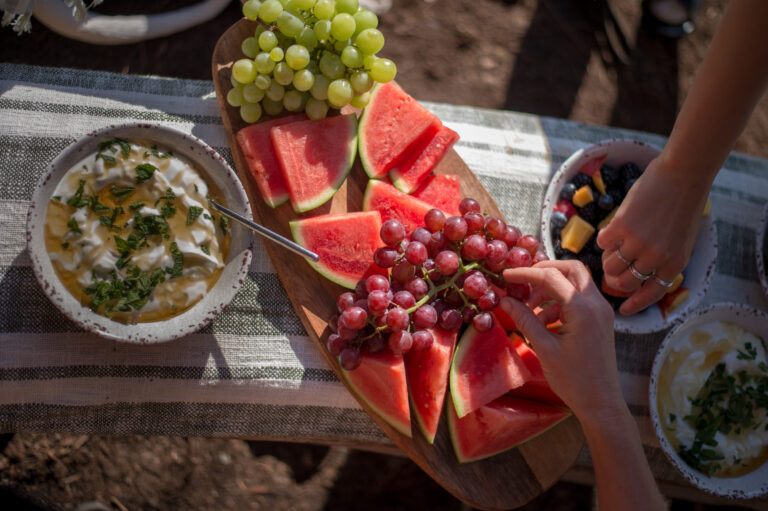 How to Plan a Fire-Free Stay ?
Opt for cold meals that require no cooking;
Bring a propane or butane burner if you need to cook food. Unfortunately, charcoal burners are not permitted. To facilitate access, you can benefit from a 50% discount on the rental of cooking equipment from the Park ;
Bring camping lamps to have a light source in the evening;
Check the weather forecast before you arrive, and make sure you have the right clothing for the weather you'll be experiencing during your stay.