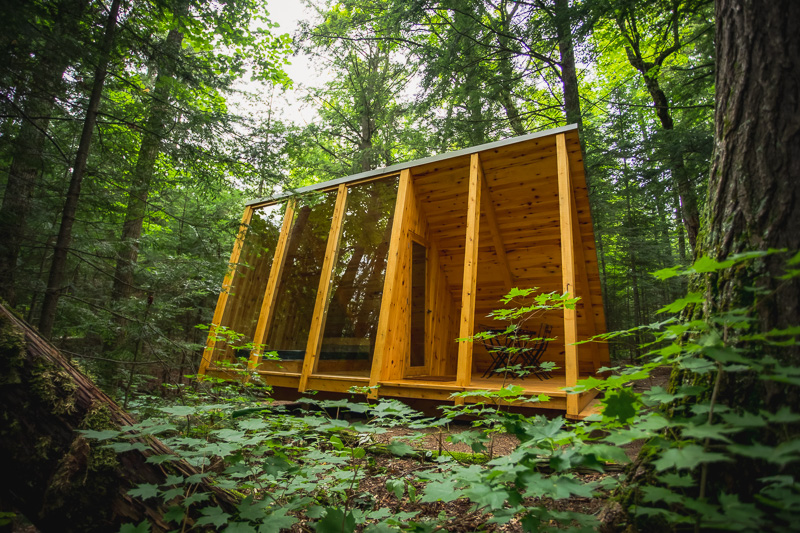 The Prism is a minimalist, clean-lined lodging building, similar to the lean-too found in the American East parks. The triangular prism-shaped structure has lots of windows. This accommodation has a queen bed and a small outdoor patio set. The building is located 60 meters from the parking lot for your vehicle and can accommodate a maximum of 2 adults. The Prisme rental includes private access to an additional tent site, a picnic table and a fire pit. The tent site can accommodate a maximum of 2 people. At the fire site, a short trail a few meters long will lead you to your own private access to the Poisson Blanc reservoir.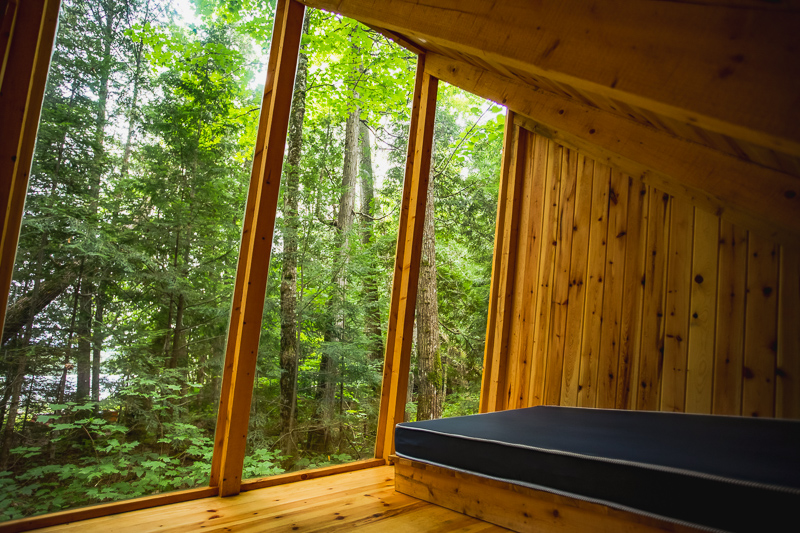 In short, the Prisme is like a beautiful log tent, with large windows, and a queen-sized bed, no more and no less. The idea is to provide a peaceful indoor space at night but during the day, the action is outside.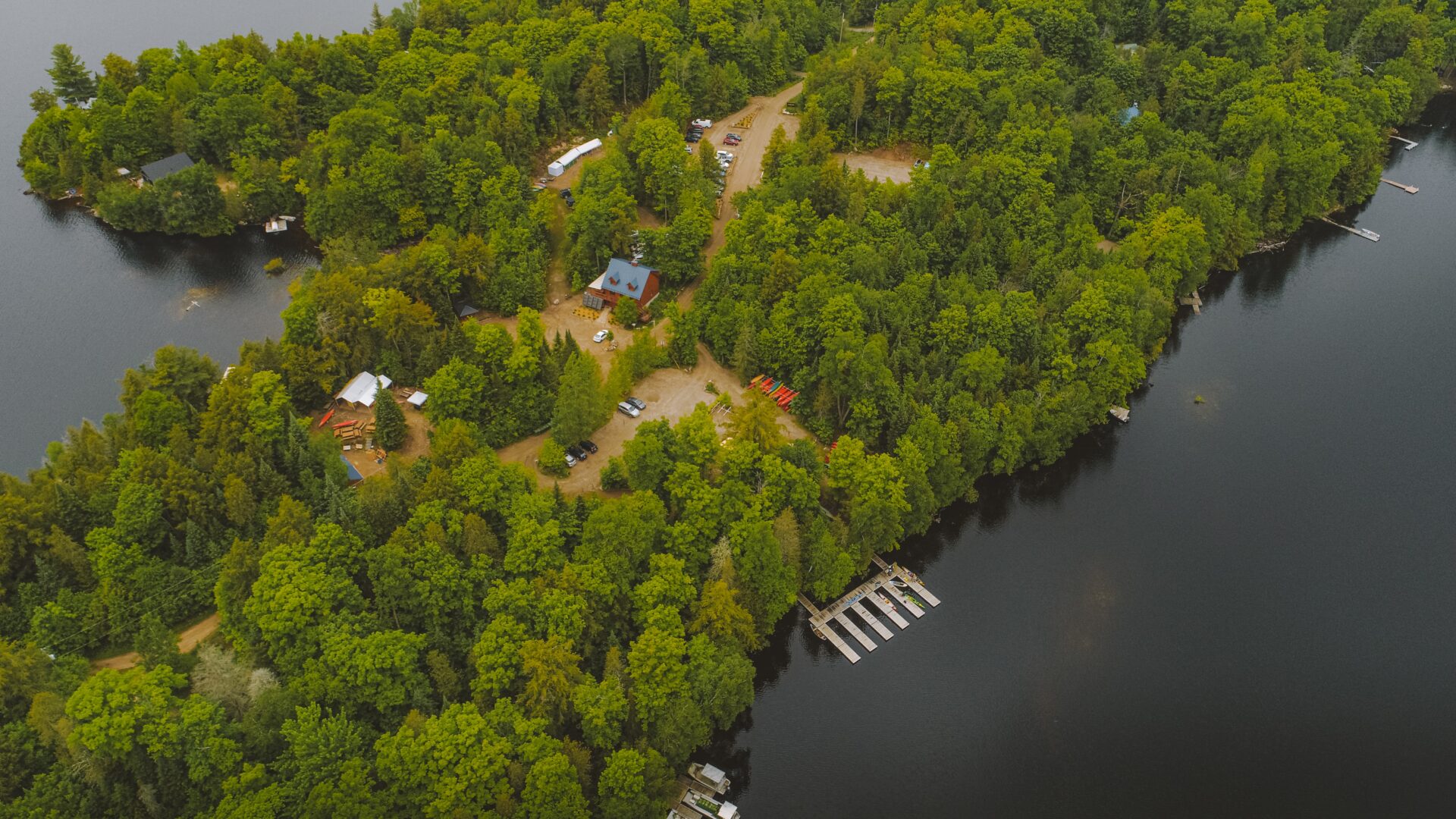 Before you arrive, download the map of the reception area. This way, it will be easier to find the location of your lodging.
Characteristics
One queen size mattress
4 seater patio kit
A picnic table
A dry pit toilet located 50 m away
No bedding, blanket and pillow
No refrigerator (bring a cooler)
1 bag of firewood per night
Boat (available for rent at the reception)
Private access to the lake
Outdoor campfire area
Private access to the lake
Access to showers and toilets at the reception
Free access to the hiking trail at Montagne du Fort
Dogs not allowed, unfortunately
Rates 2021
Between $90 and $105 per night,
Designed for 2 adults
Possibility of being 2 extra people in a tent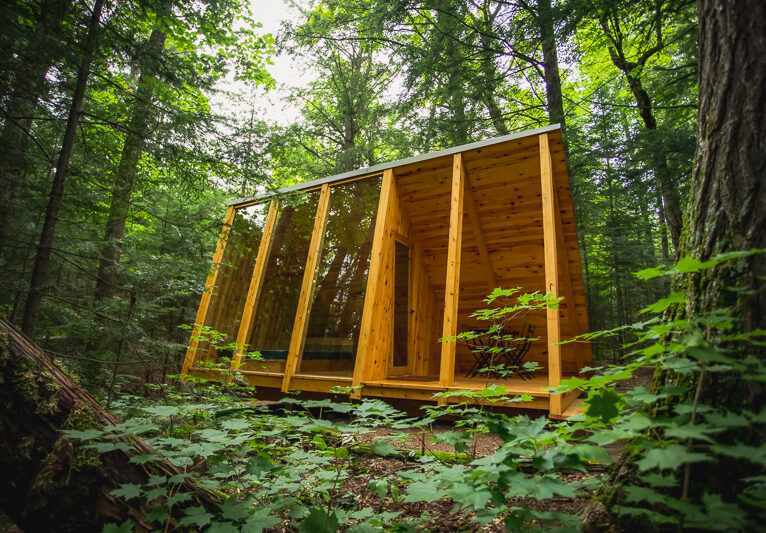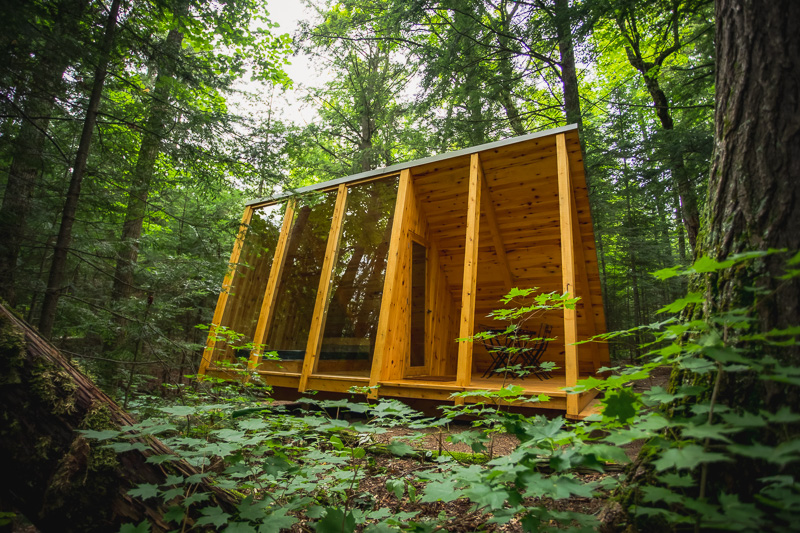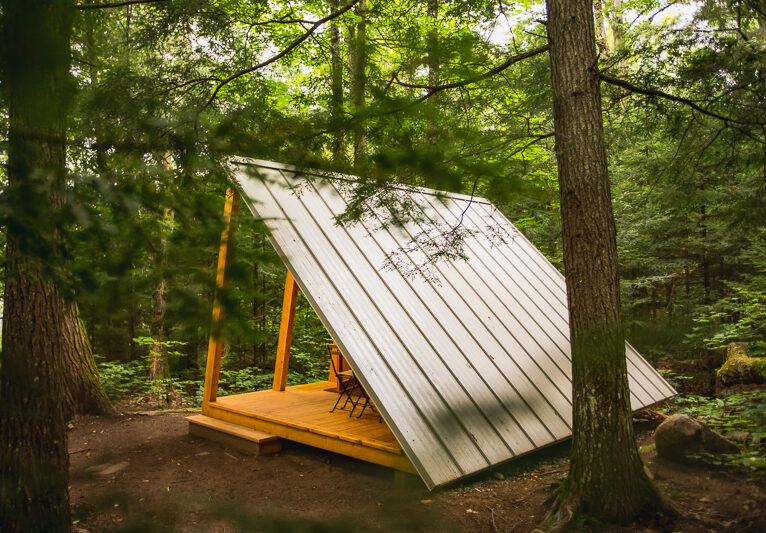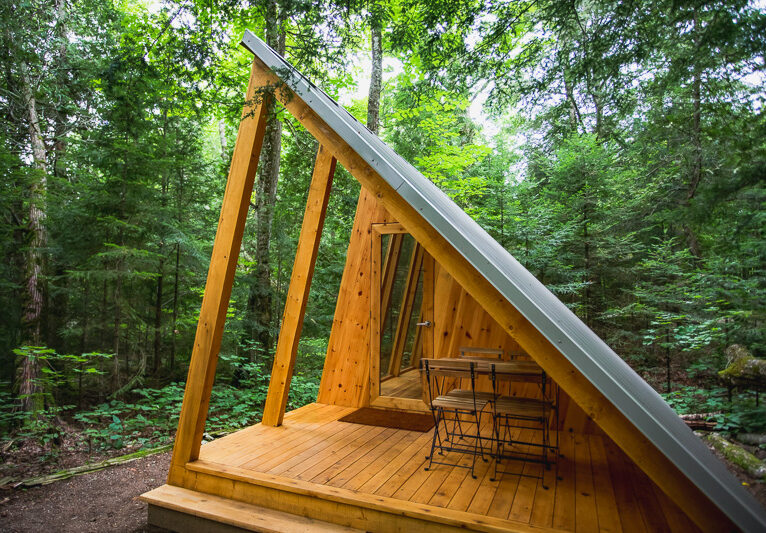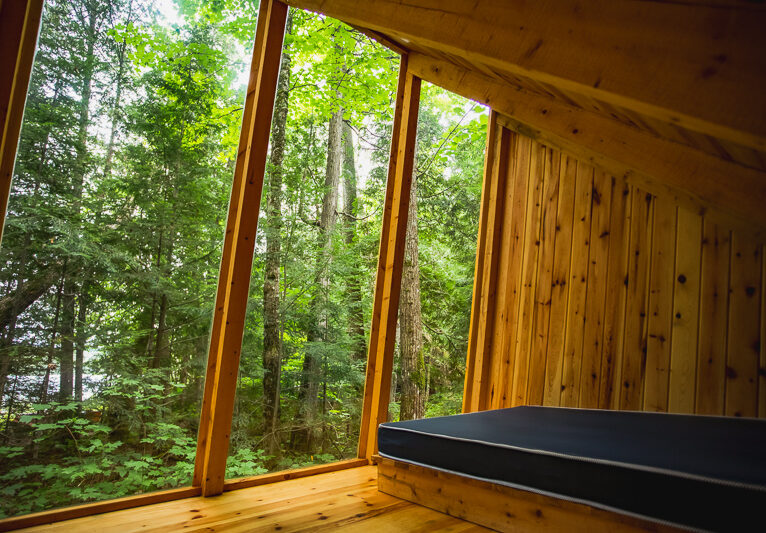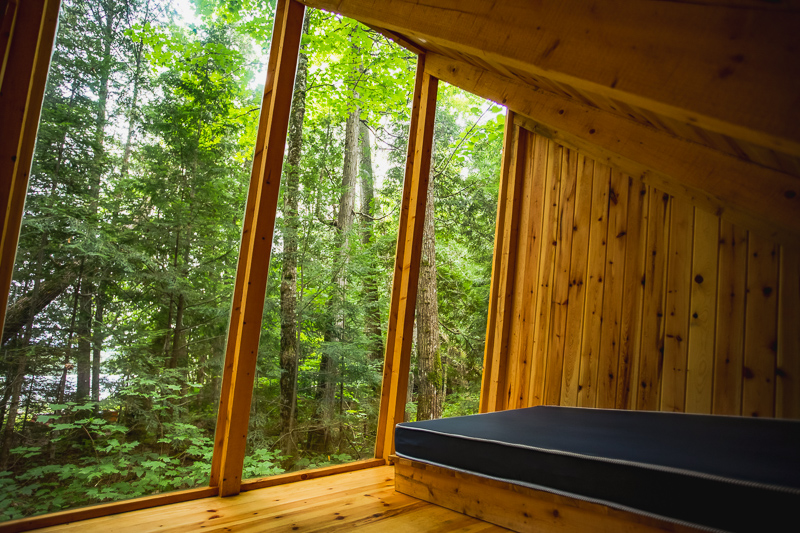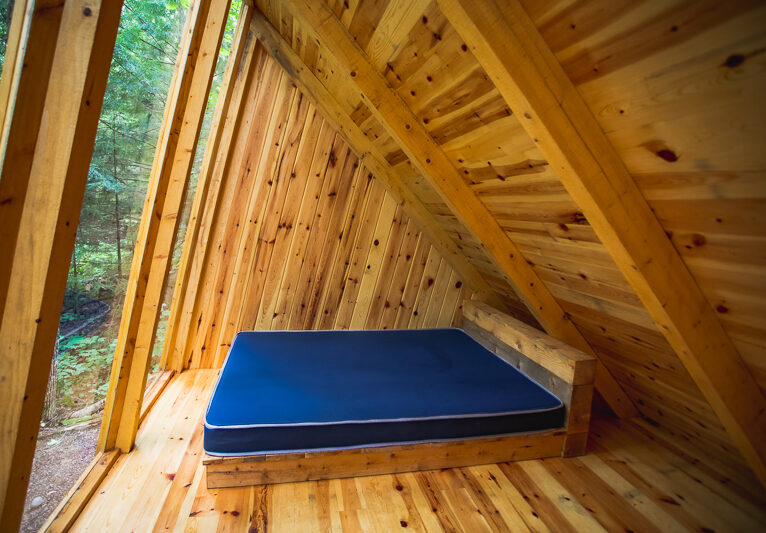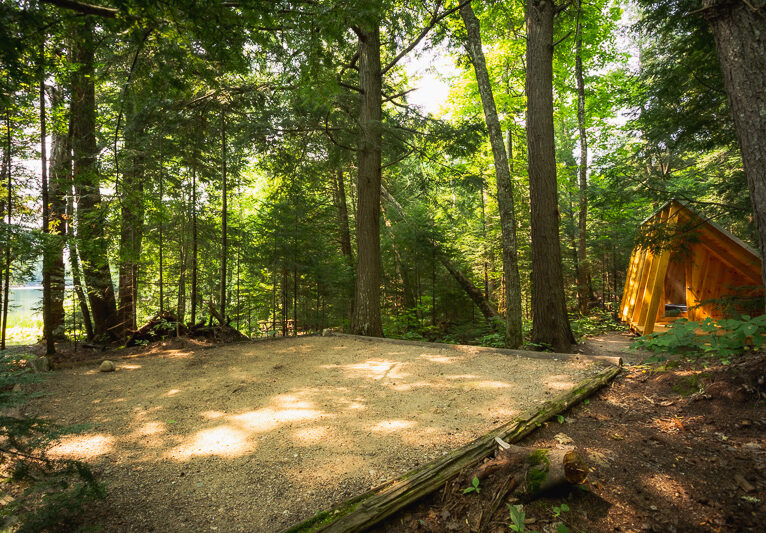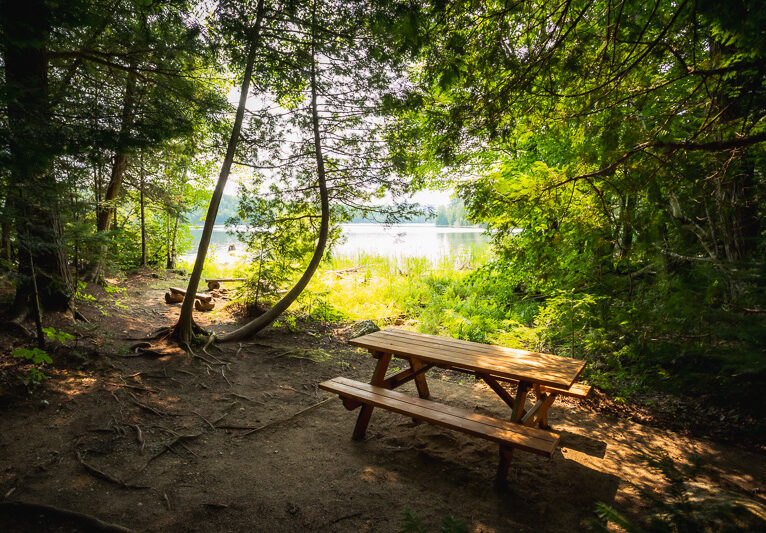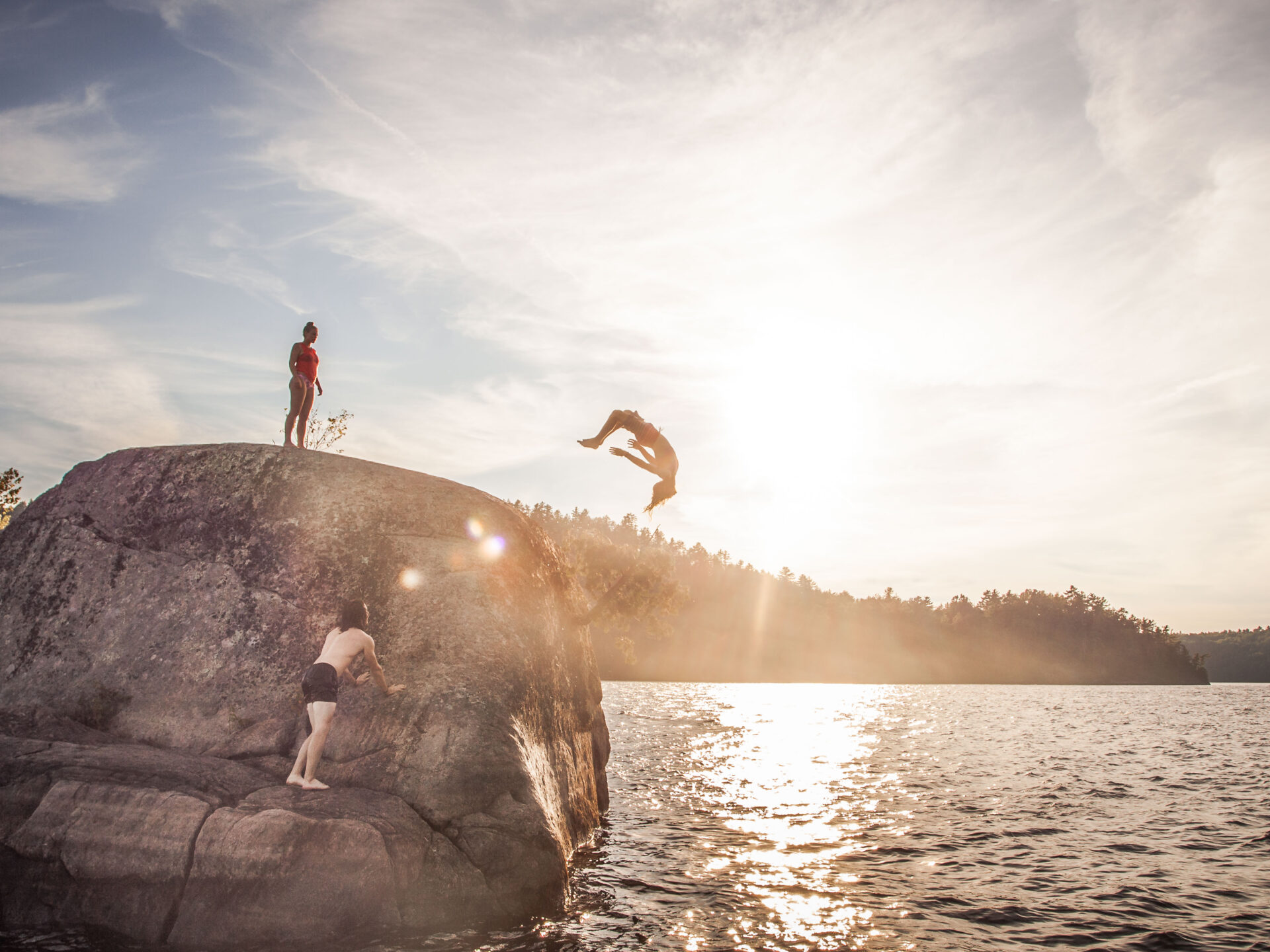 Activities to do during your stay
The territory of the Poisson Blanc Regional Park is a real playground. During your stay in your cabin, enjoy the beauty of the landscape during a hike at the Montagne du Fort or rent the watercraft of your choice to go for a day trip on the reservoir. Our rest areas on the islands are ready to welcome you for a picnic or a swim in the sun. If you're a rock-climbing lover, head to the paroi Écho or the paroi Éléphant. Theses walls will provide you memorable climbing experiences.
Learn more about Park activities