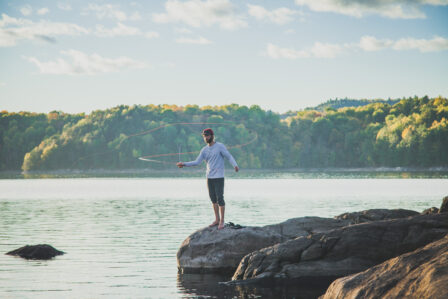 What is it like to fish here?
Zigzag through the islands of a vast reservoir, navigate along cliffs and sandy beaches, seek refuge in small, peaceful bays to find the catch of the century. The best part is that you can also fit a bit of fishing between other activities as you make your way across the reservoir in your watercraft. For example, you can troll on your way to an island hike, before you climb the Echo wall, on your way to visit your friends on a neighbouring island, etc.
Fishing in the Poisson Blanc Reservoir
You can try several types of fishing here: light tackle fishing, trolling, or fly fishing. You need to bring your own rod, lures and baits; we sell little to no fishing equipment at the welcome centre; you need to be autonomous. Before your stay, find out about applicable periods, limits and exceptions on the Ministère de la Faune du Québec website.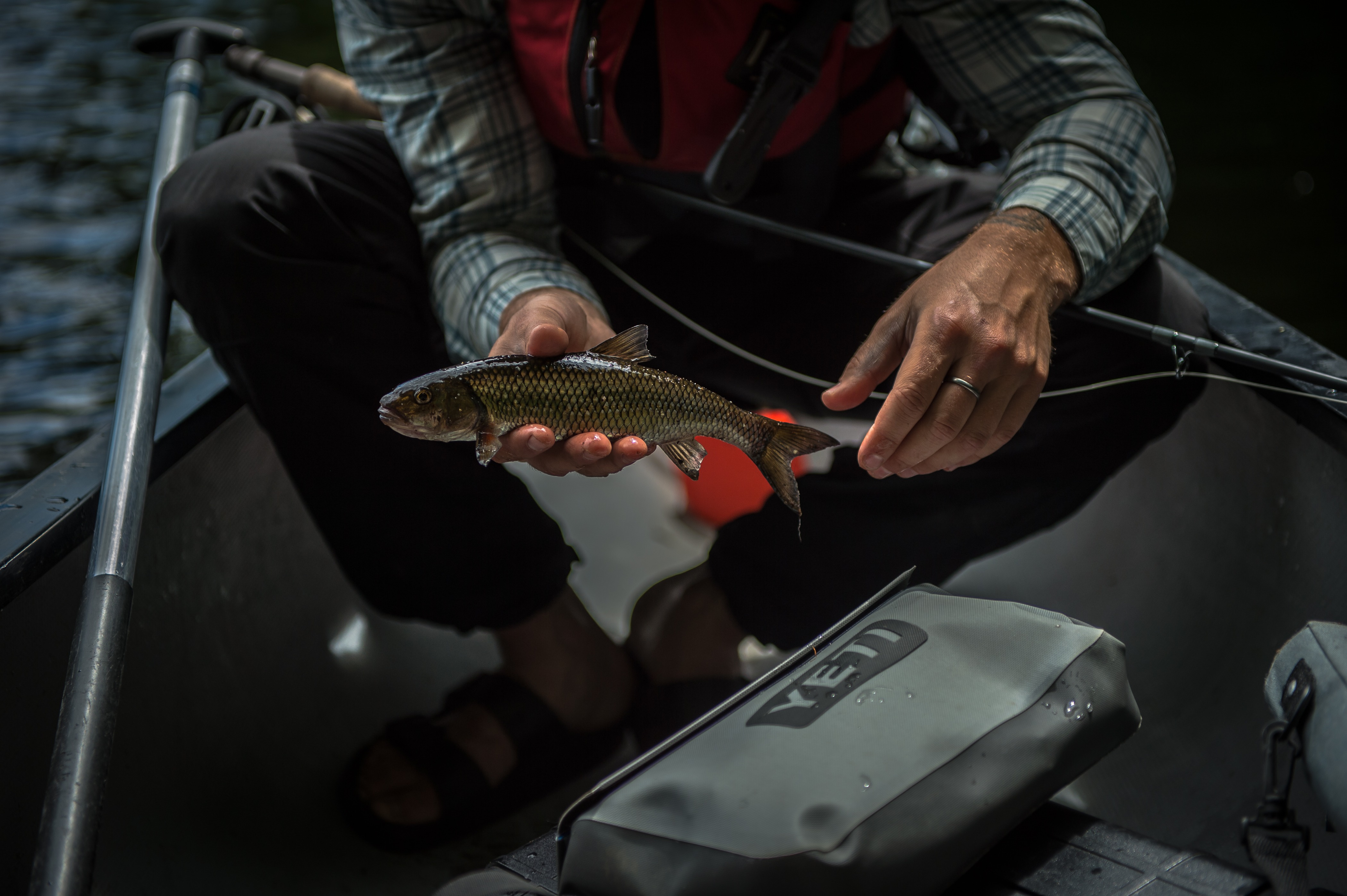 What Kind of Fish?
There are a lot of fish species in the reservoir. The main and most sought-after ones are walleye, smallmouth and largemouth bass, pike, perch and lake trout. It's important to find out about applicable restrictions before casting your line. Catch quotas and length limits apply to different species. Check out the full list of species listed in the reservoir to find out everything you need about applicable exceptions.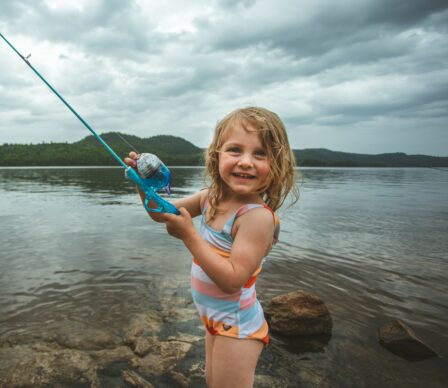 Who Can Fish?
Fishing is allowed everywhere within the Poisson Blanc Reservoir, without any particular restrictions in terms of territorial status. It's not necessary to register with the Park to be able to fish, you only need a valid Quebec fishing permit. You can get a seasonal or daily fishing permit; they are both available at the Domaine Aventurier in Notre-Dame-du-Laus. Otherwise, in all good hunting and fishing stores in Quebec.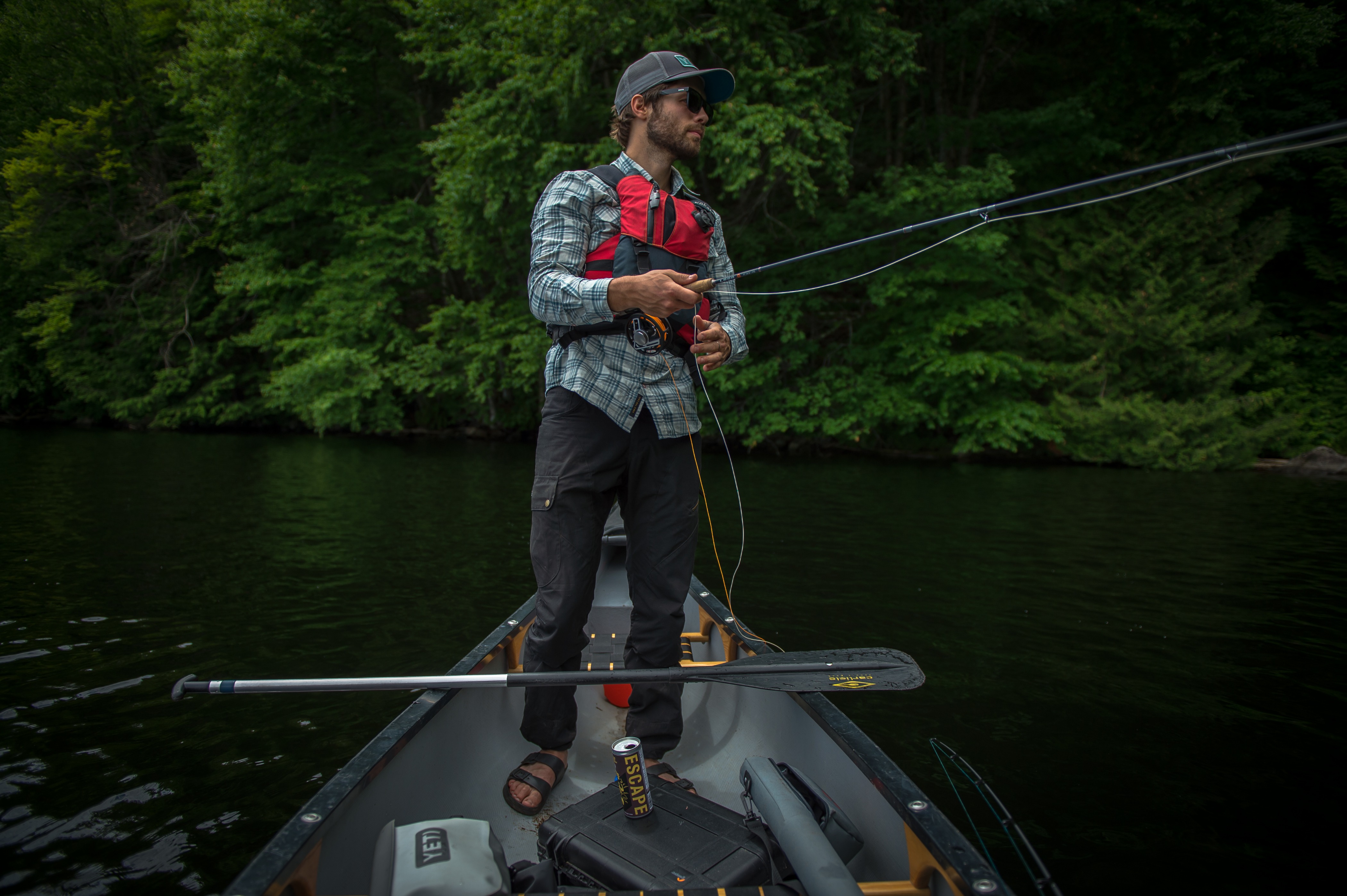 Where Should You Fish
on the Poisson Blanc Reservoir?
Fish looking for food usually burrow near water inlets, drains, sea grass beds, shallow bays, and shoals. You can obtain a Bathymetric Chart of the reservoir for 25$ in the welcome centre shop. This highly detailed map includes indications on which fishing sectors to prioritize if you wish to maximize your chances of success.
Access for Motorized Watercraft
The Poisson Blanc Regional Park does not have a launching ramp for motorized craft. Visitors who wish to fish in motorboats need to use the Lake Campion public launching ramp, located 10.5 km from the welcome centre.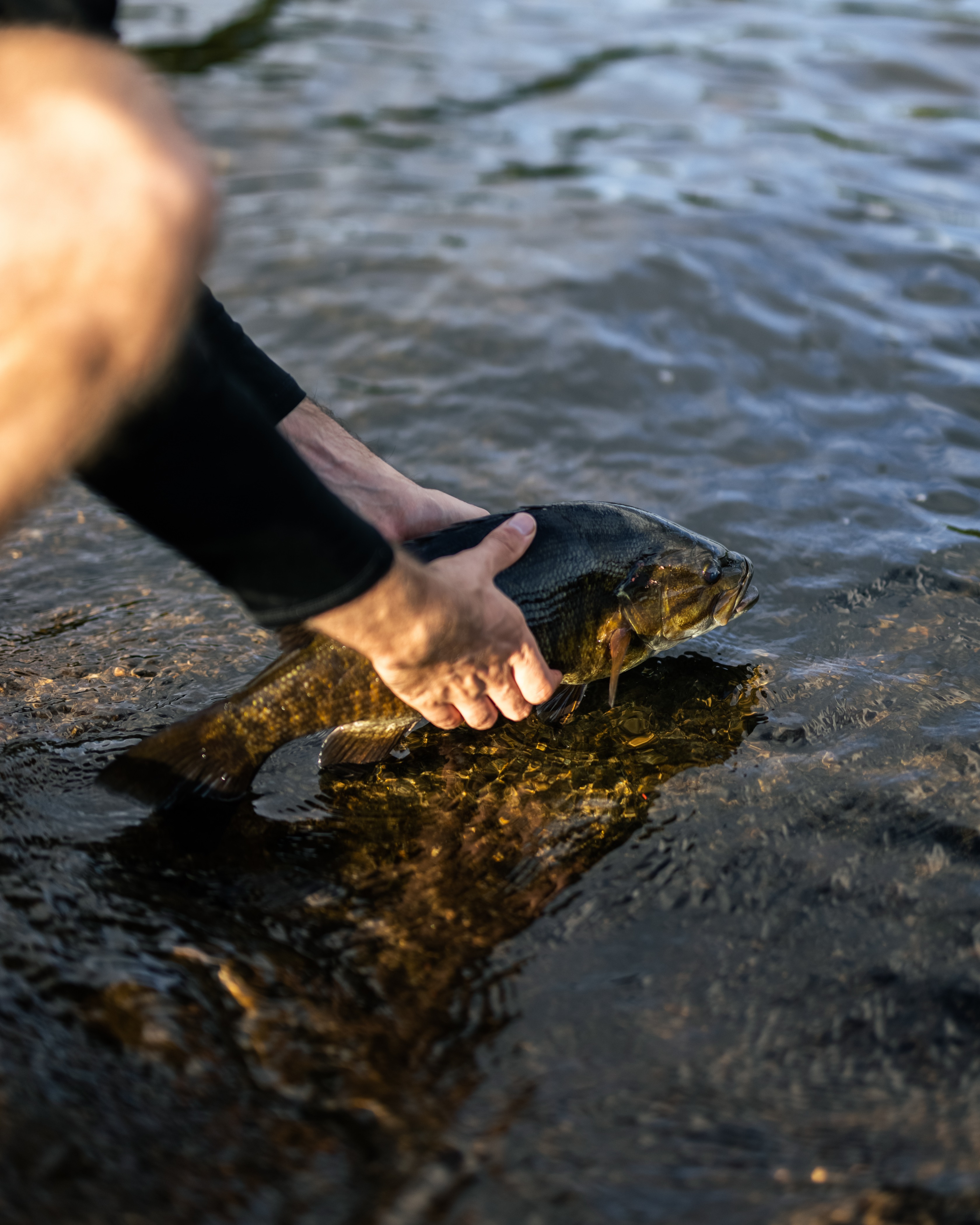 Fishing Ethics for Preserving
Fishing Quality
Fishing is practiced during specific seasons and in the respect of size and weight limits, as well as daily catch and possession limits. We encourage visitors to practice catch and release fishing. It is actually mandatory for certain species.
The Poisson Blanc Reservoir islands are part of the planned Mont-Sainte-Marie biodiversity reserve. To help us preserve this biodiversity, we also need everyone's support. We count on you to leave no waste on the territory (and namely fish guts or leftovers on the camping sites or rest areas).
Finally, if you use your own watercraft, don't forget to clean its hull before launching it in the Poisson Blanc Reservoir. This allows for limiting the colonization and proliferation of invasive aquatic species in our magnificent reservoir.
Did You Know?
Poisson Blanc is a term given to fish species whose flesh is white, like walleye, bass, pike and perch, which are found in the Poisson Blanc Reservoir.