Services for School Groups
and Non-Profit Organizations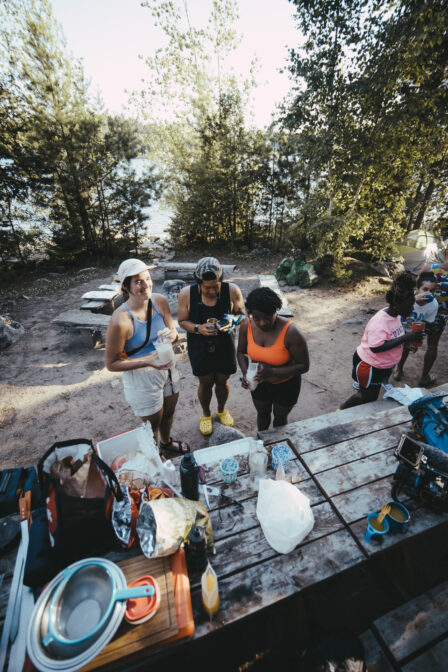 A Place Where Groups and Nature Come Together
The Poisson Blanc Regional Park offers standard packages to groups in order to facilitate the organization of outdoor initiatives. These offers are only available for school groups or non-profit organizations counting more than 8 people, up to a maximum of 40 people.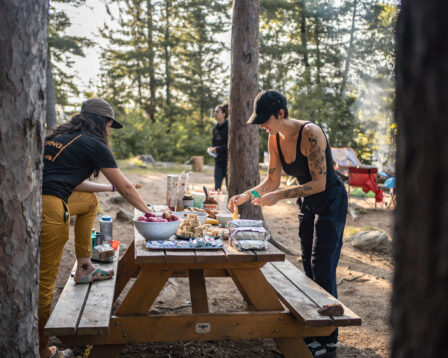 Important to Know
Group packages are not available during high season, from mid-June to early September. A 15% discount is applicable on all Park services, namely accommodations, equipment and watercraft rentals. Here are the 3 available trip categories:
Green (mid-April to mid-June)
Red (early-September to mid-November)
White (mid-November to mid-April)
Activity Areas
The Poisson Blanc Regional Park territory is divided into two activity areas:
Islands Area
Montagne du Fort Area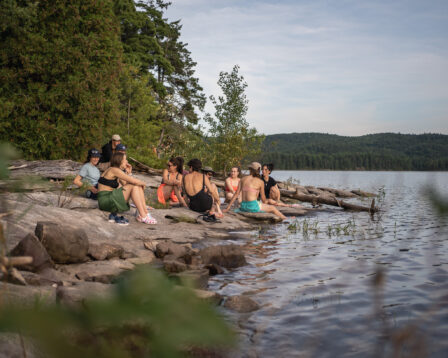 Island Area
Suitable for small, self-sufficient and experienced groups who wish to experience wilderness canoe camping on the islands. It is also possible to reduce the duration of the activity and its level of commitment by leaving only for the day by boat on the reservoir to picnic at one of the public rest areas.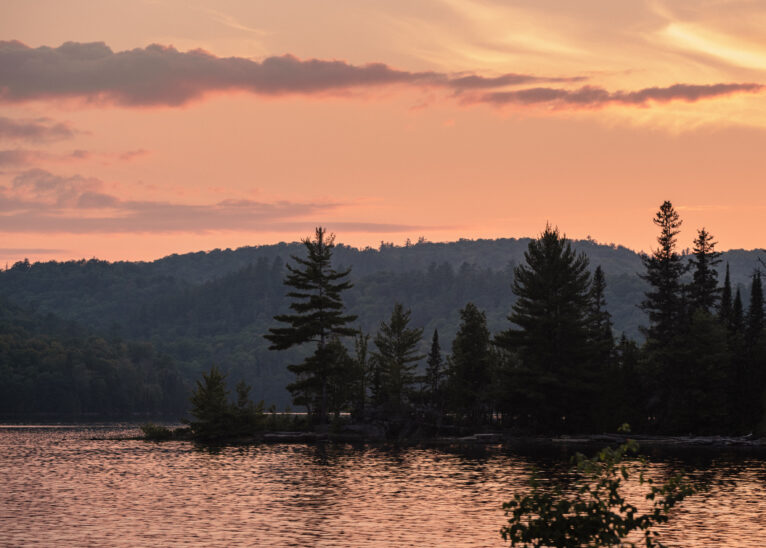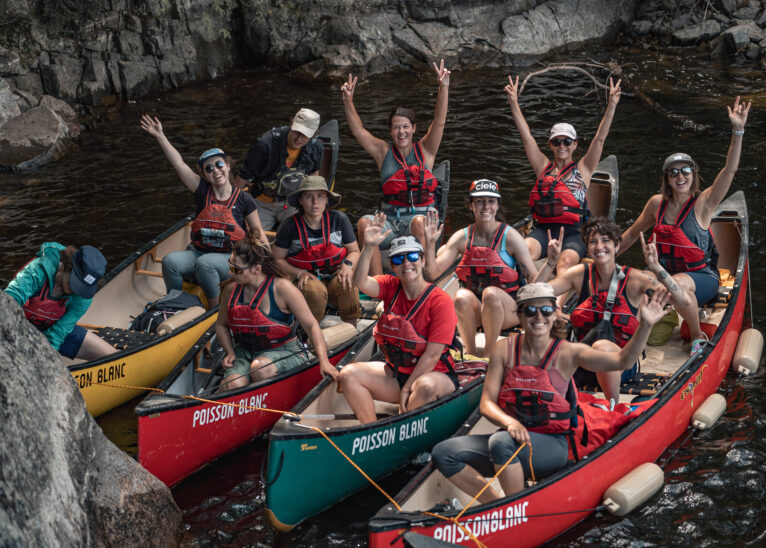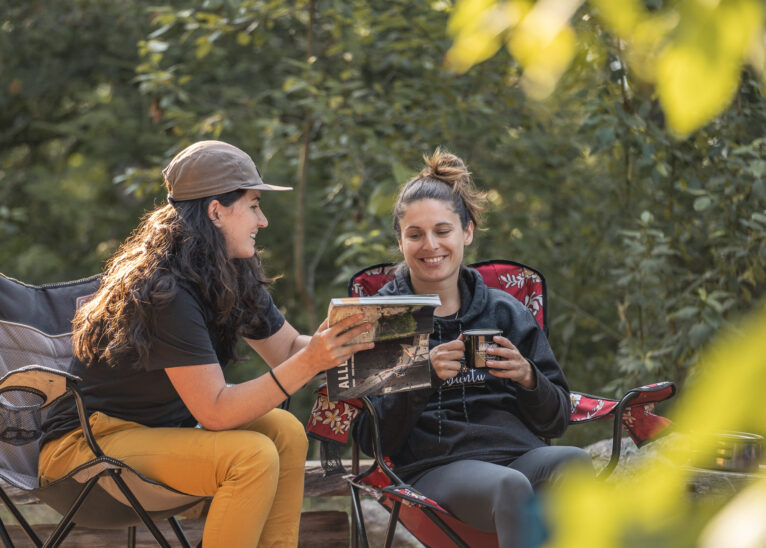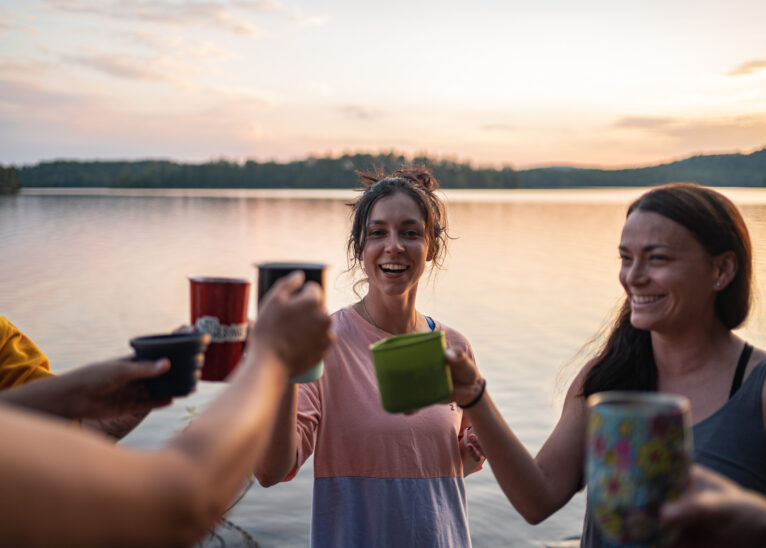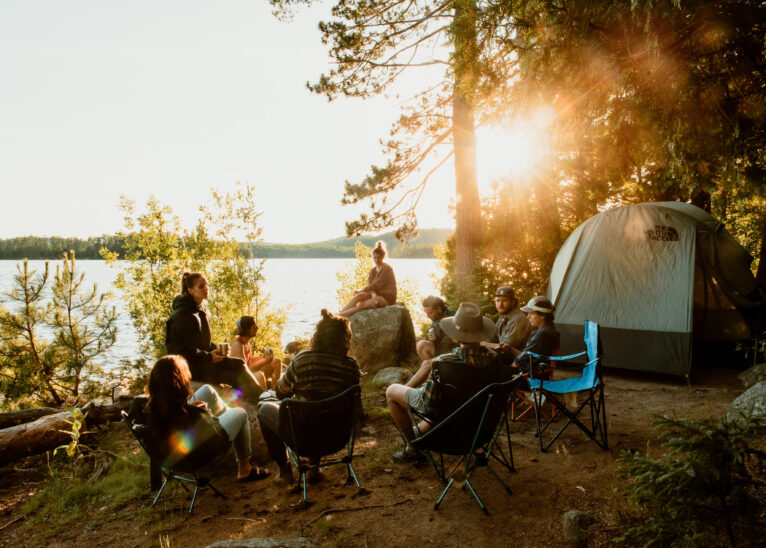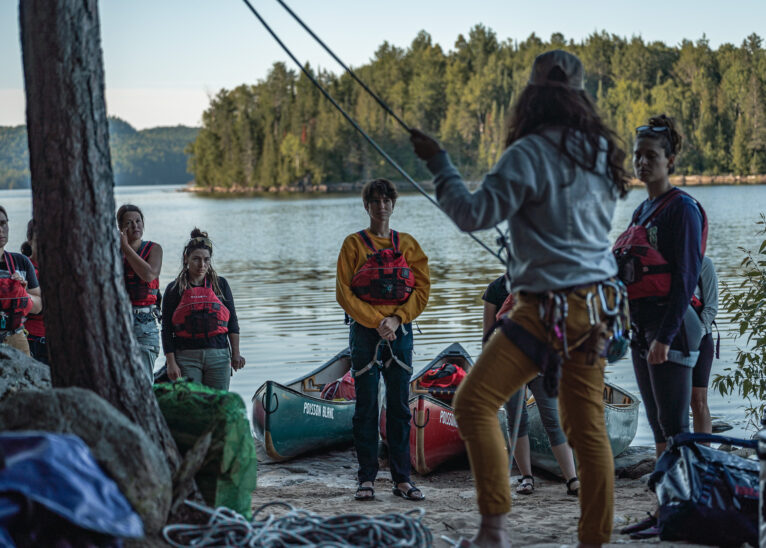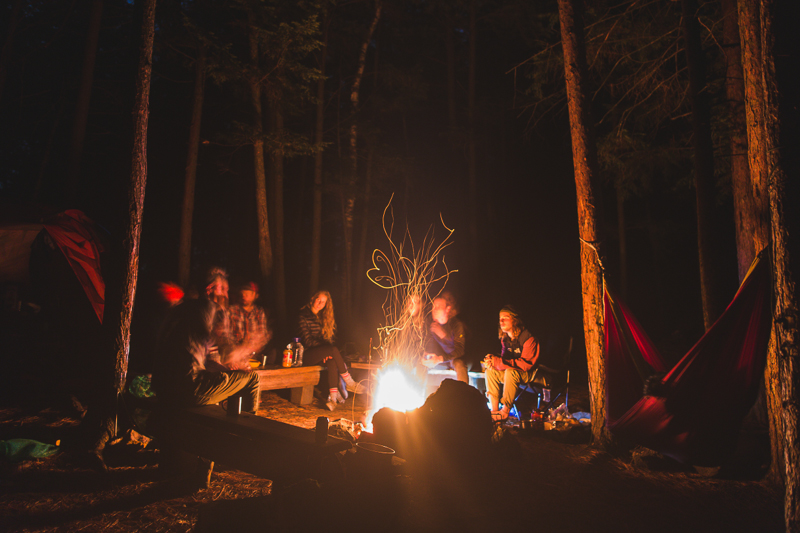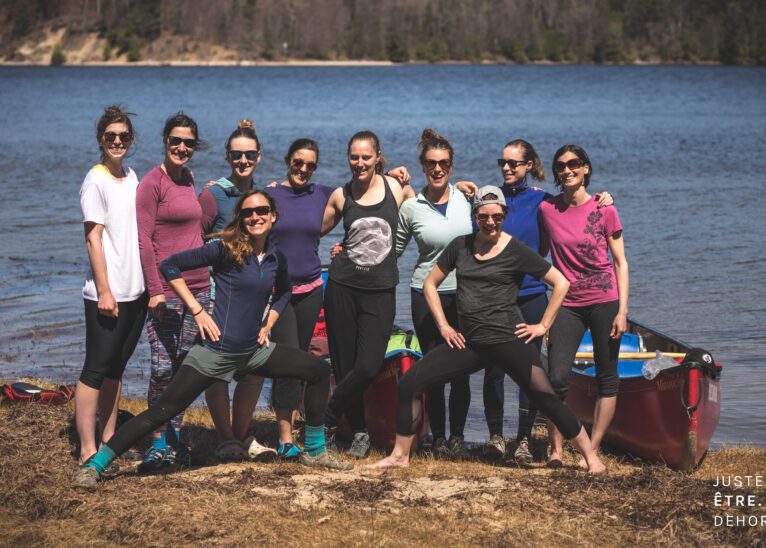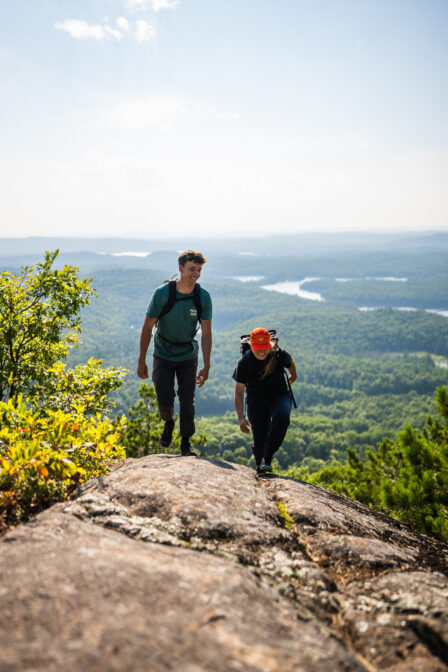 Montagne du Fort Area
User-friendly for large groups of outdoor enthusiasts looking for a pleasant place to spend the day; spacious parking at the foot of the mountain, large sandy shoreline with picnic tables and multiple hiking trails. It is also possible to rent one or both of the campsites by  the mountain to extend the stay.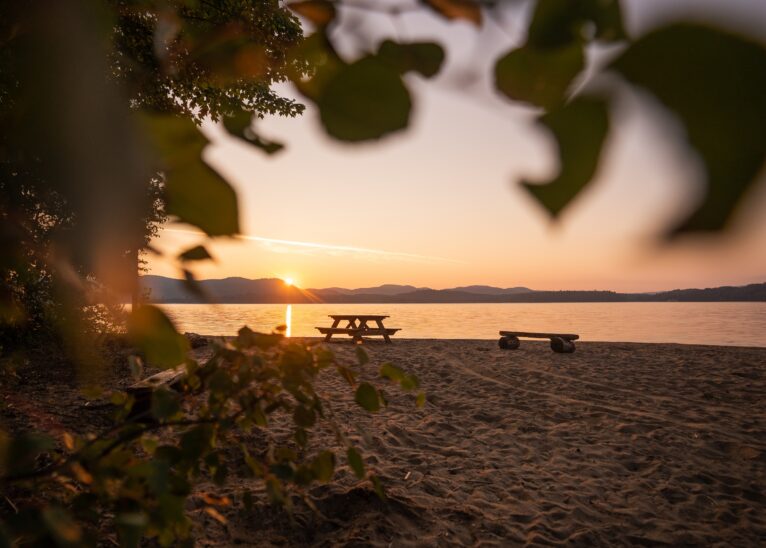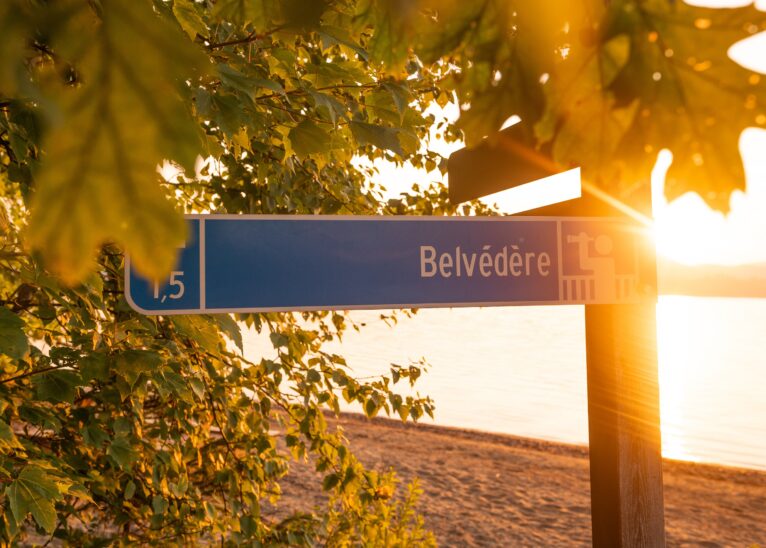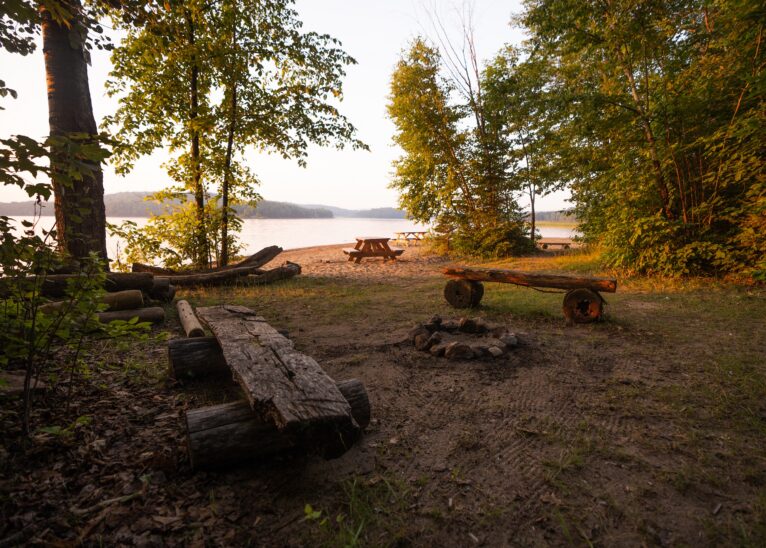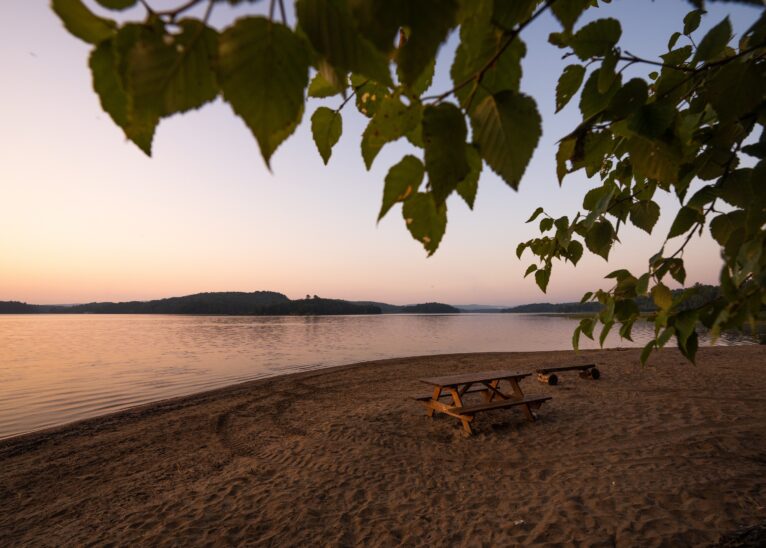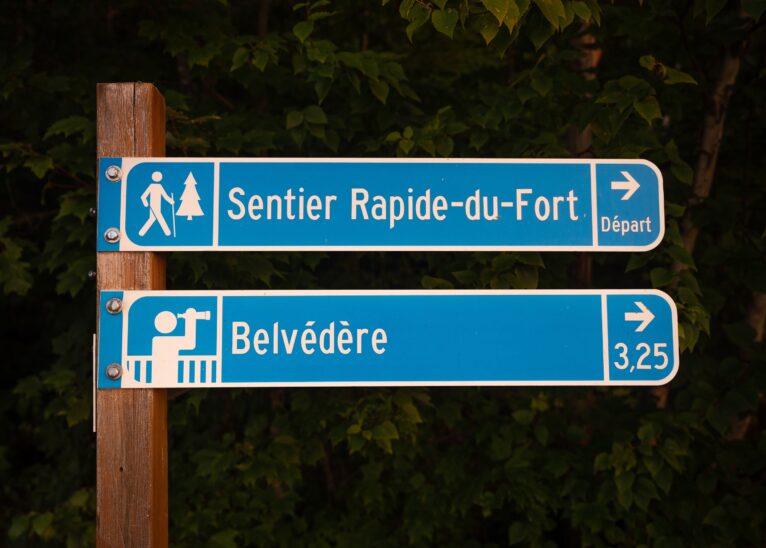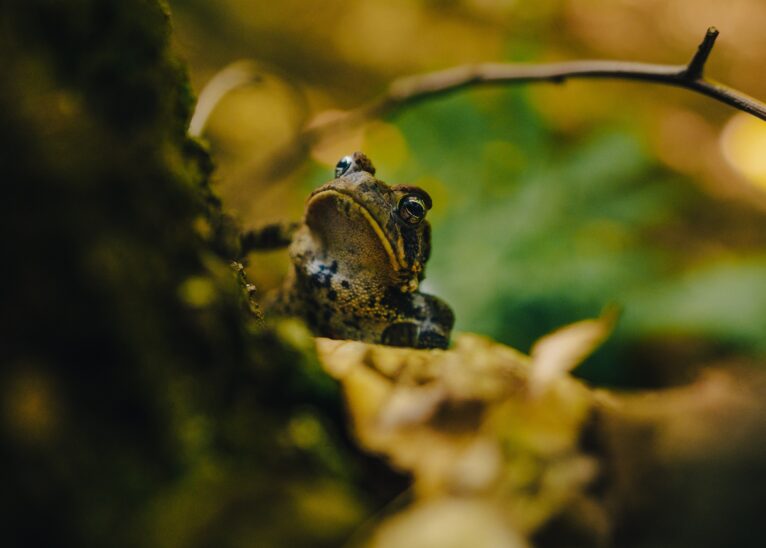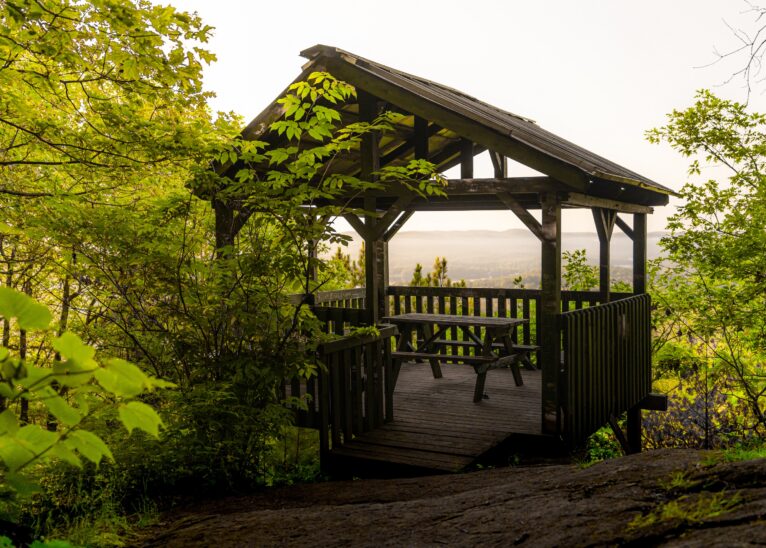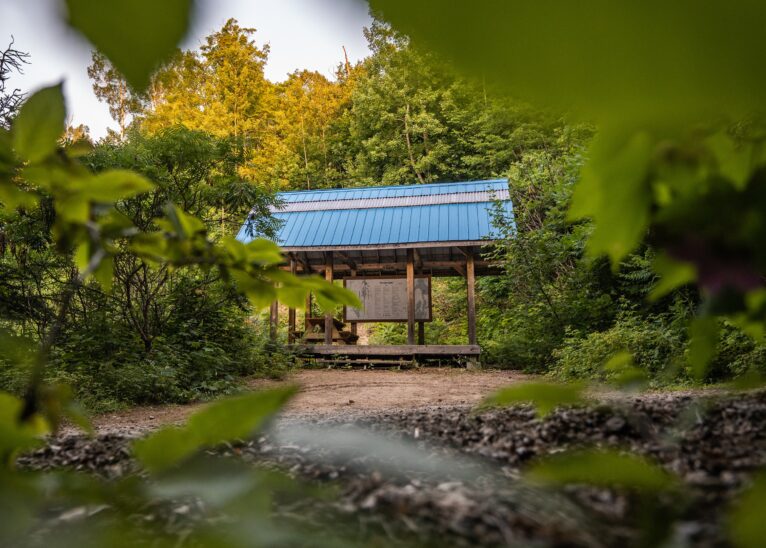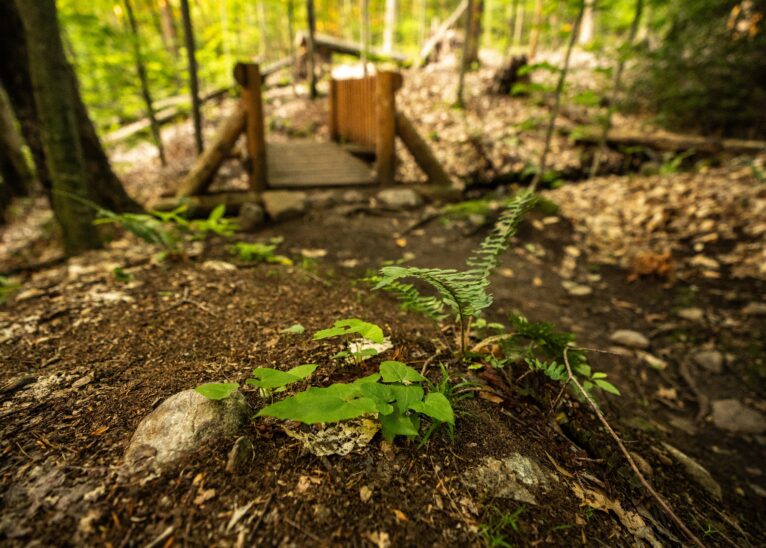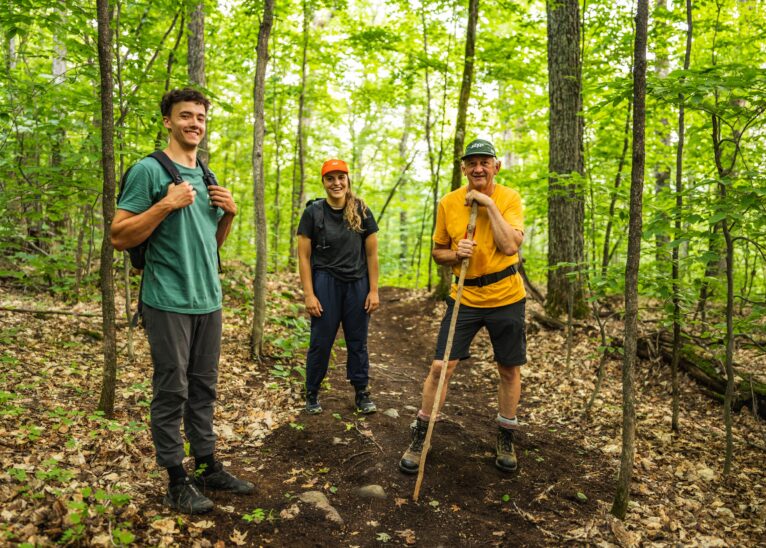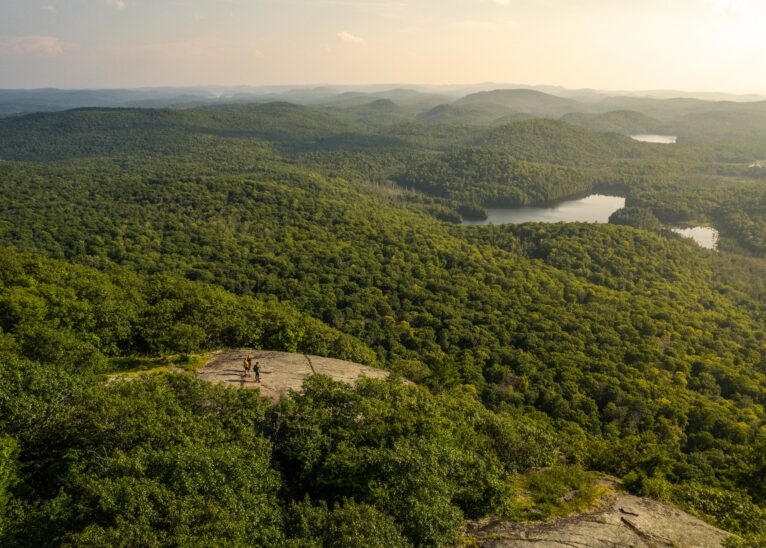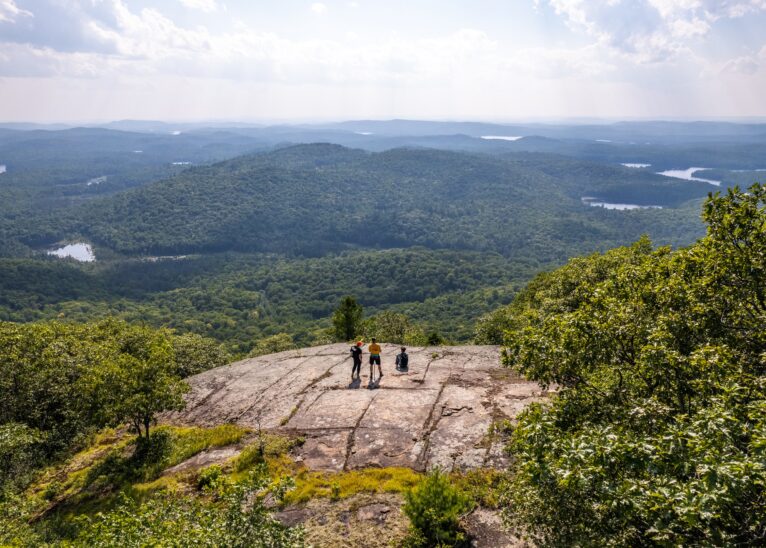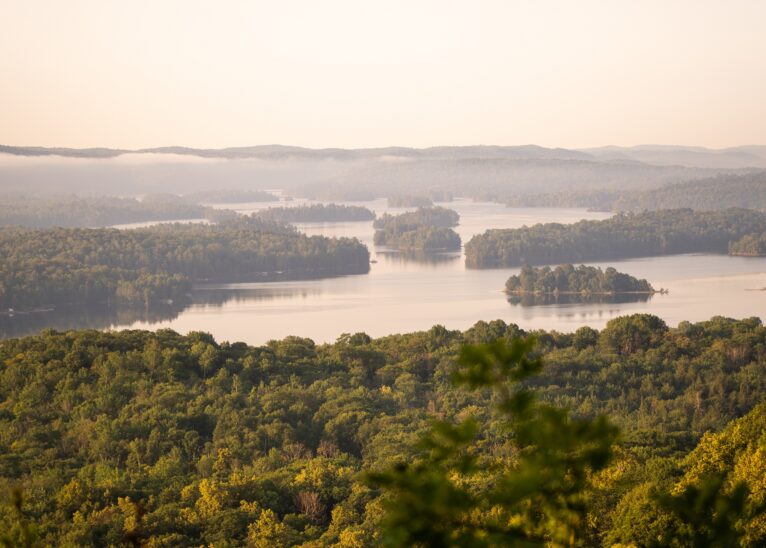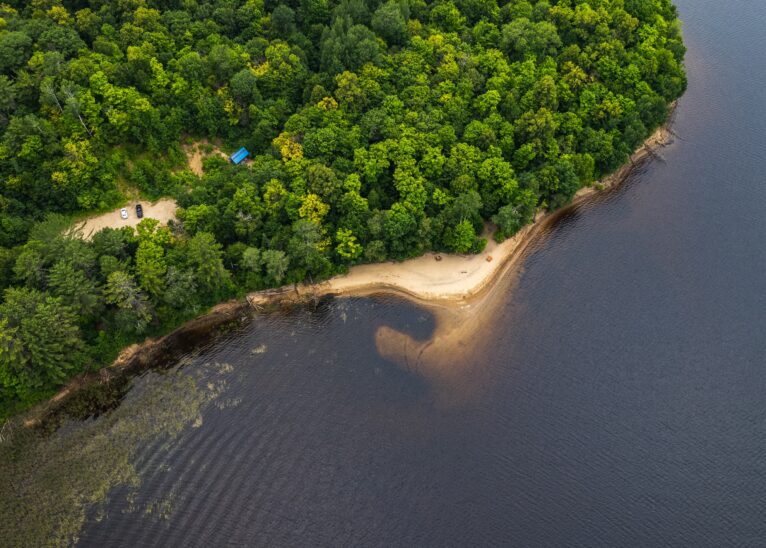 Standard Packages
Green and Red Categories

CANOE-CAMPING TRIP ON THE ISLANDS
Rent watercraft and go camping at one of our group sites (3A, 55A and 70B). Please note: the remotest campsites in the Park are located about 6 hours away by canoe.
CAMPING TRIP AT MONTAGNE DU FORT
Rent le camp de base and/or le site de la page, two group camps located at the foot of Montagne du Fort Mountain, near the trail network.
DAY TRIP ON THE RESERVOIR
Rent watercraft and enjoy our picnic stops on the islands for the day.
DAY TRIP AT MONTAGNE DU FORT
Park the bus directly at the foot of Montagne du Fort and access our network of hiking trails. Enjoy the public beach and its picnic tables.
Watercraft Transport
You wish to rent one of our watercrafts, but start your trip on the Poisson Blanc reservoir at another location than the Park's visitor centre? It's possible, but only for the following starting points: 
Pourvoirie du Chevreuil Blanc

Base de plein air Air-Eau-Bois

Montagne du Fort area
*Please note that our trailer can hold a maximum of 12 canoes or 18 kayaks. Service available depending on resources. For more information, write or call us.
Standard Packages
White Category

FOREST CAMP RENTAL
Rent the forest camp (shared outdoor kitchen and four cabins) for an outdoor refuge experience, right next to the visitor centre.
DAY TRIP AT MONTAGNE DU FORT
Park the bus directly at the foot of the mountain and access our snowshoe trail network.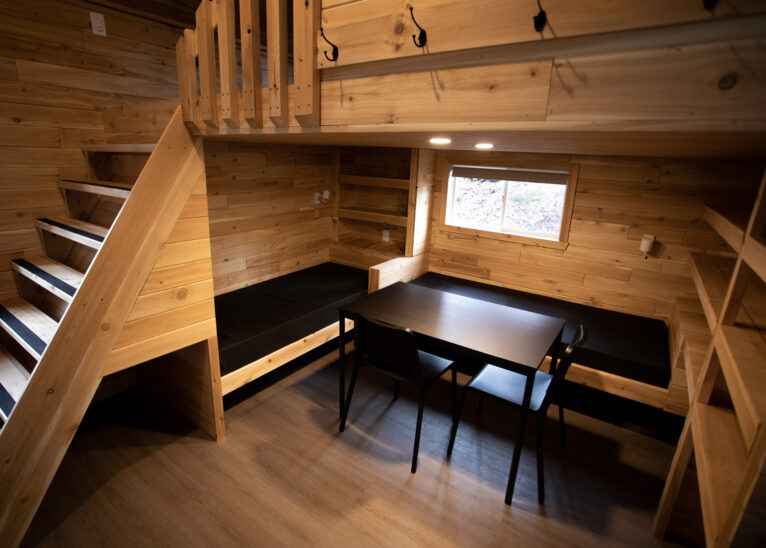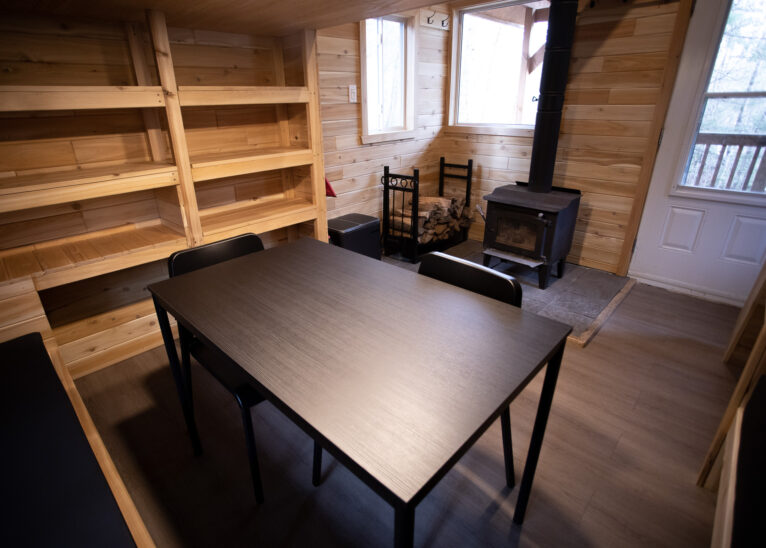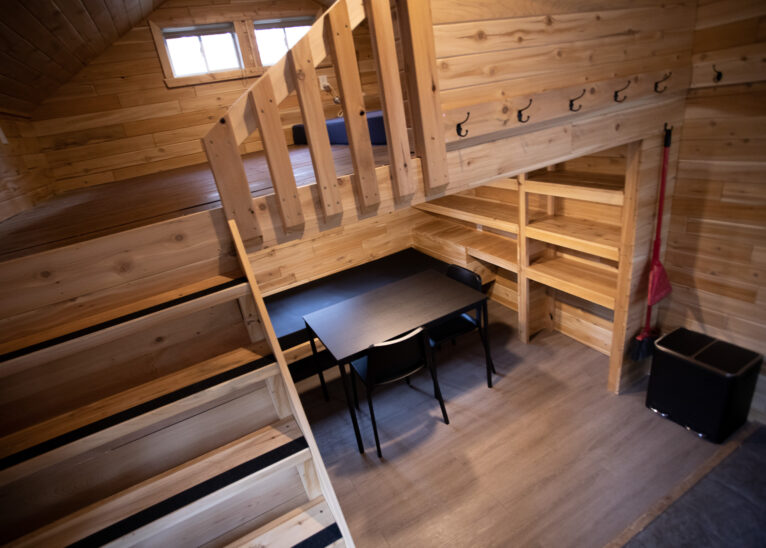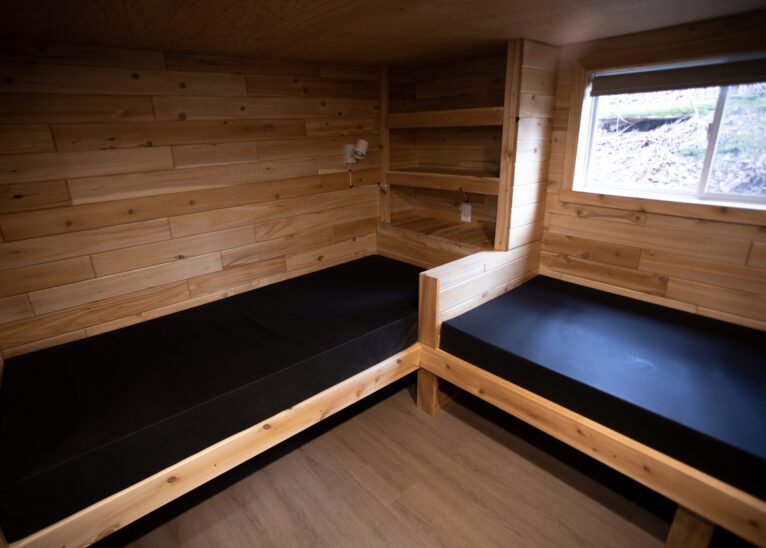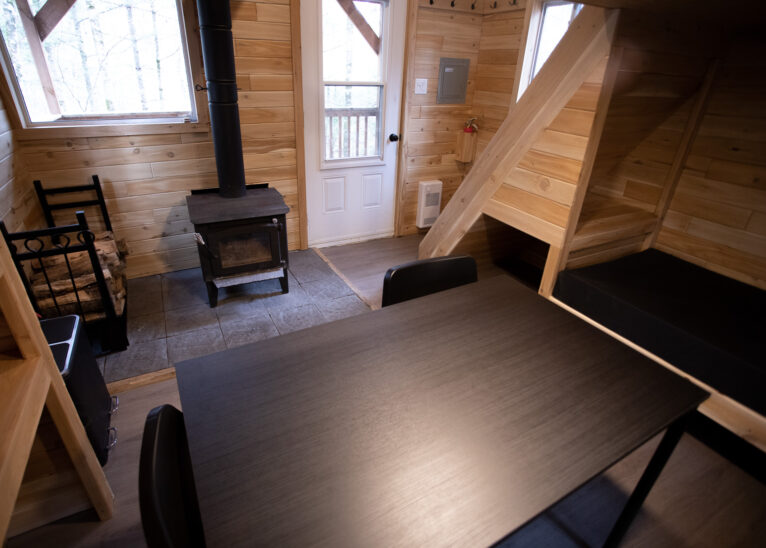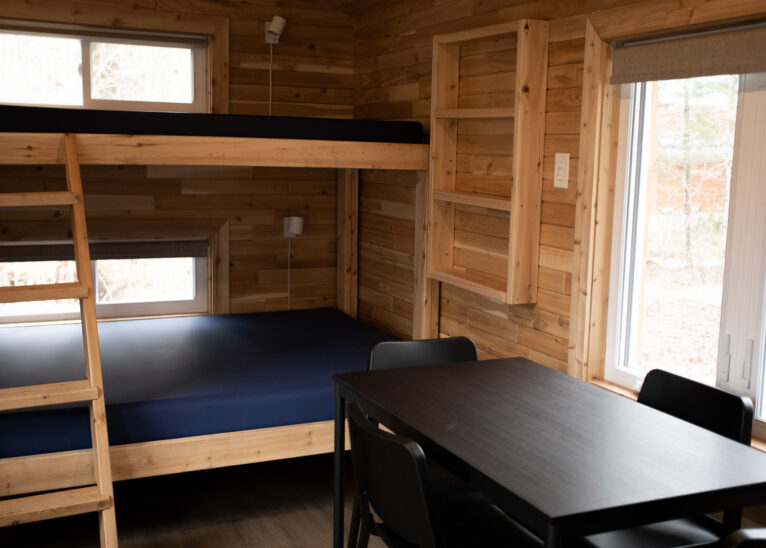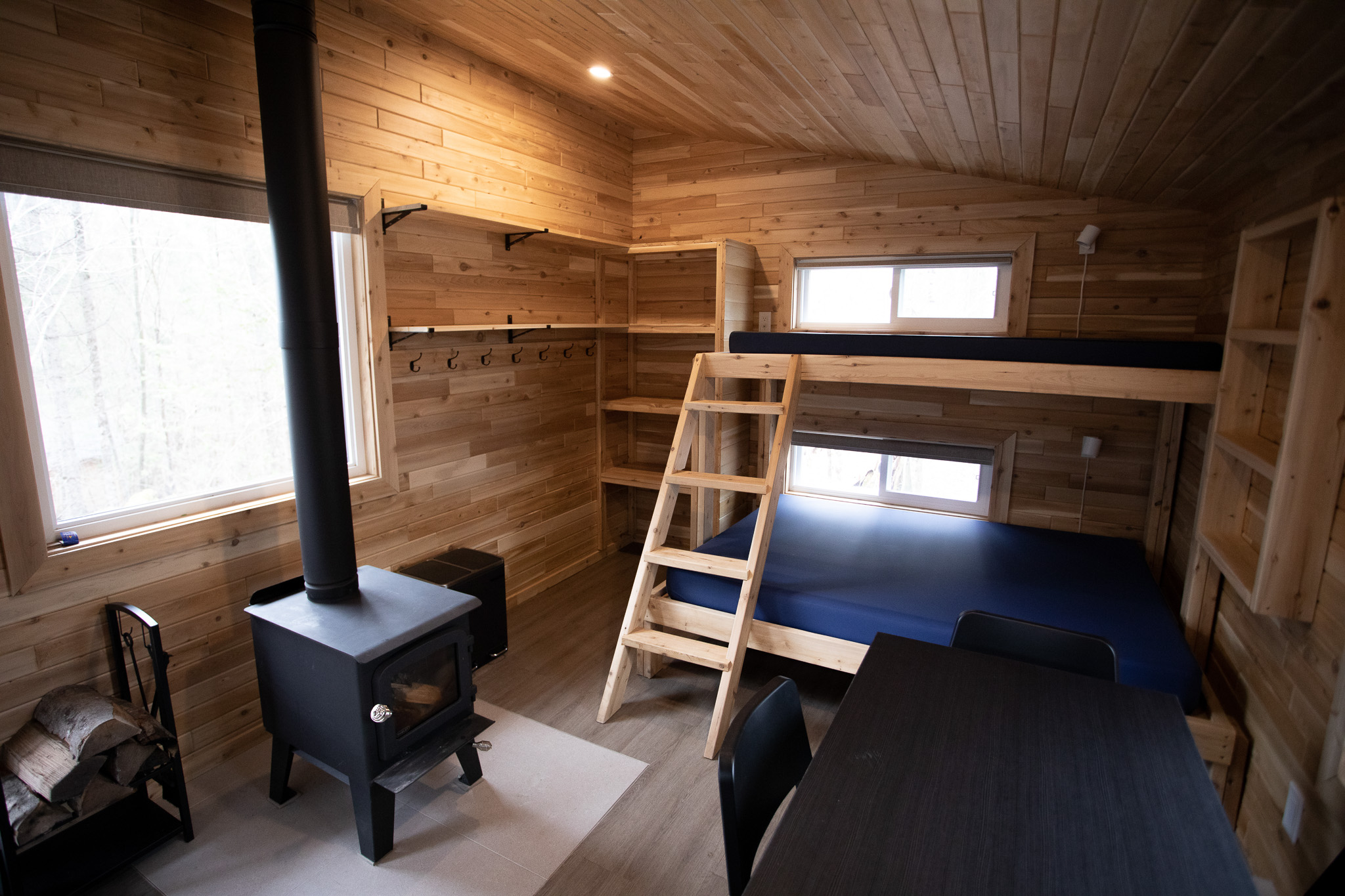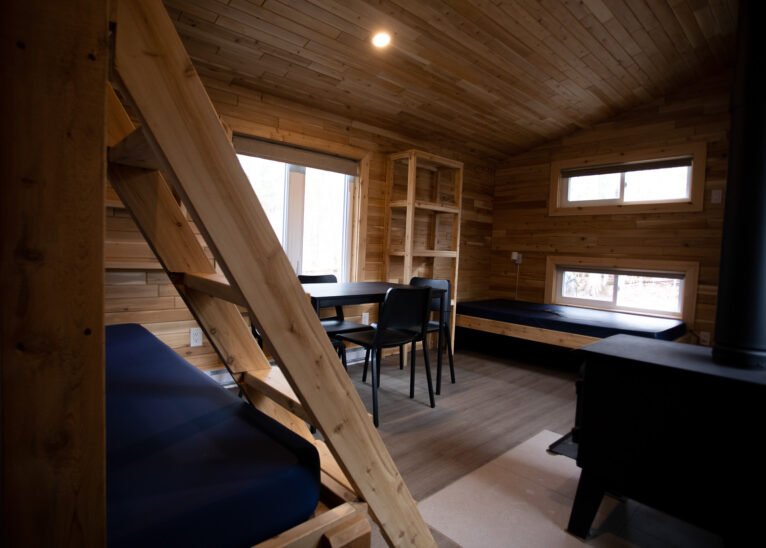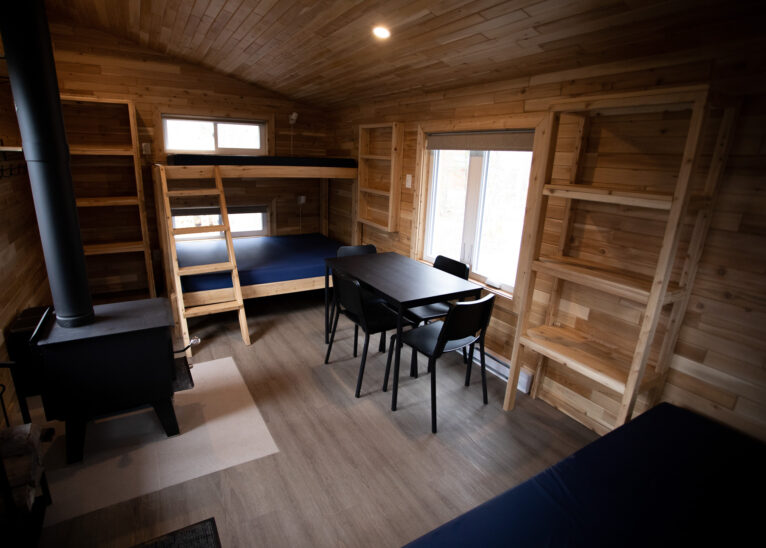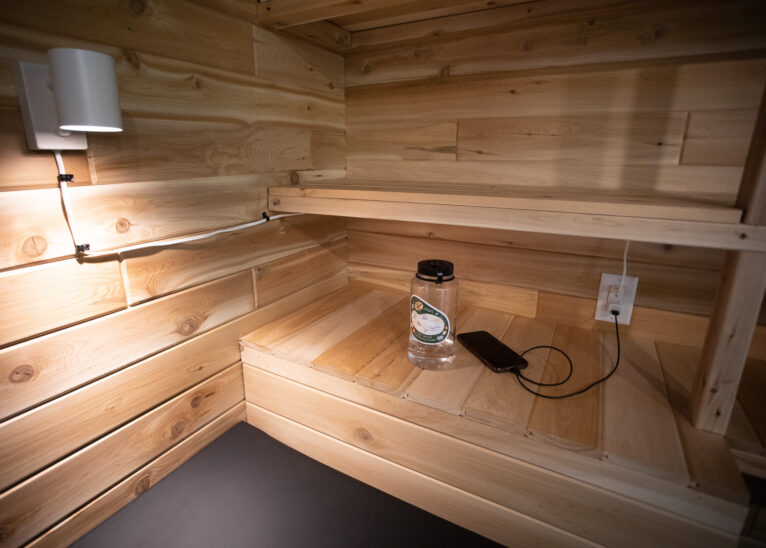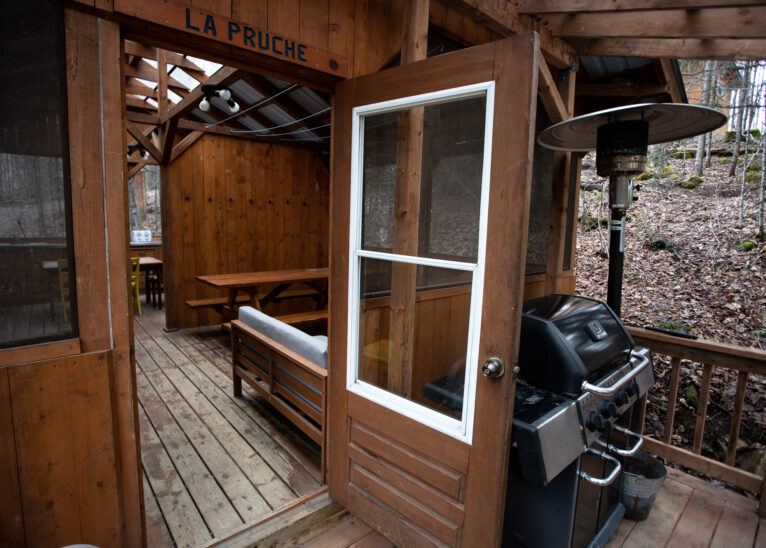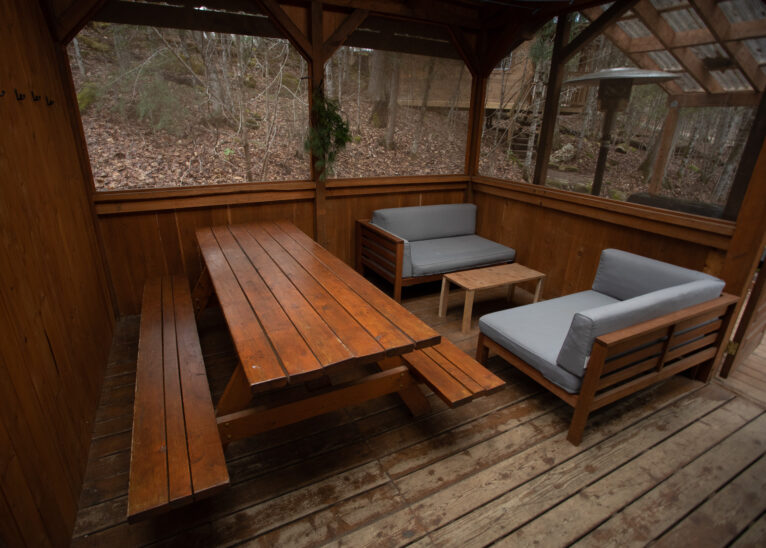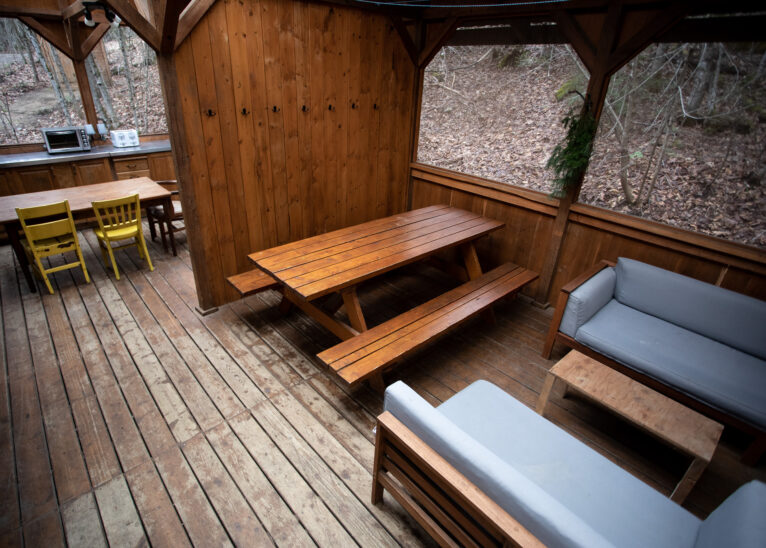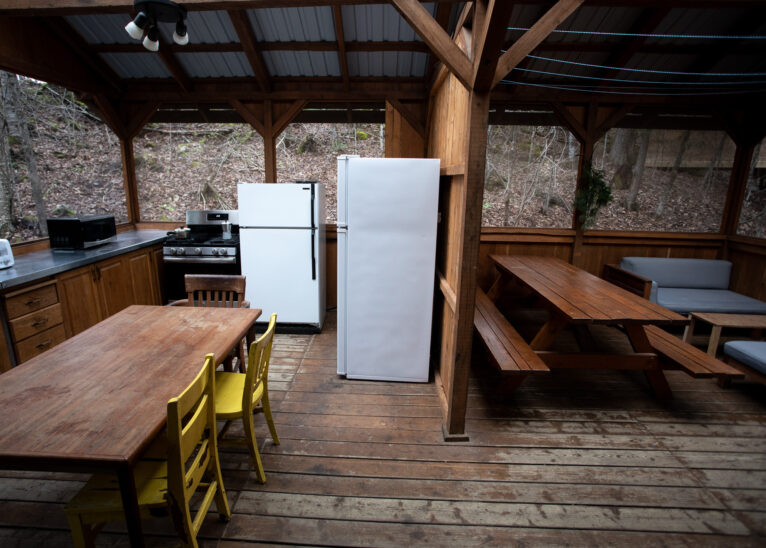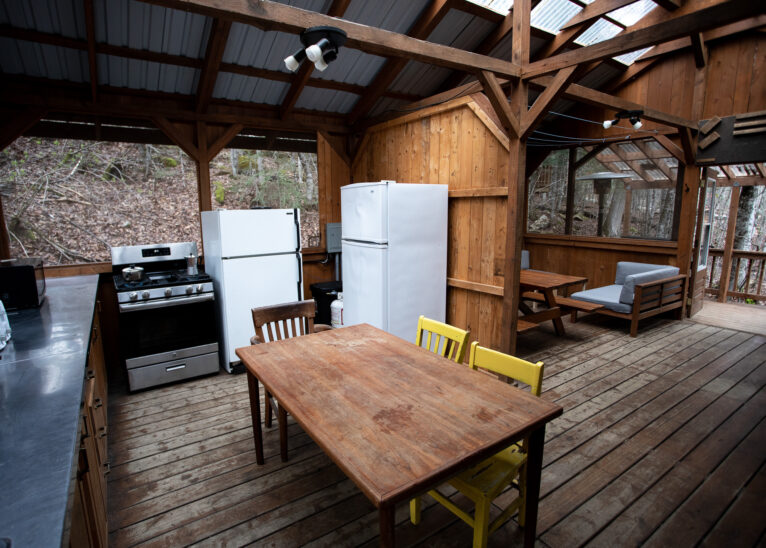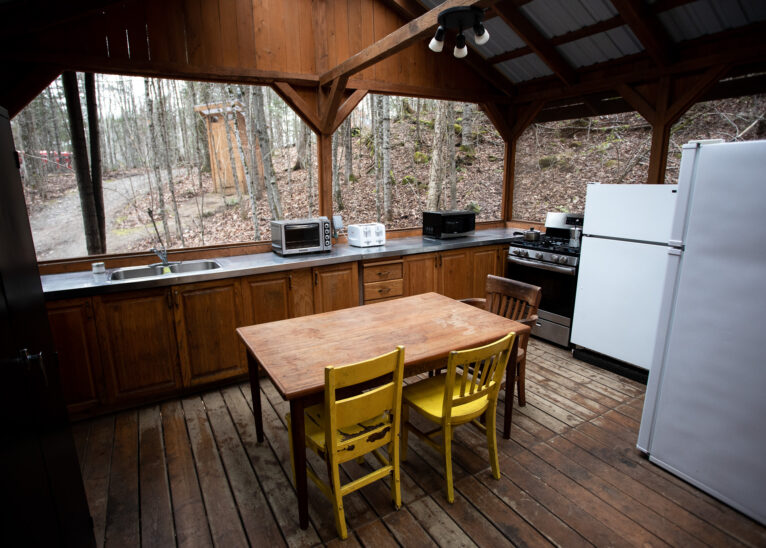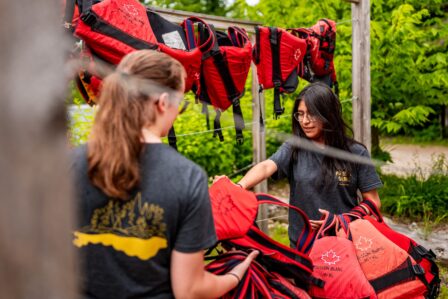 Any questions? We're here for you!
Do you have any specific questions or concerns that need clarification? Don't hesitate to call or write to us. Our team is here for you!
Want to find out more about
Park activities and accommodations?