Rules and
Code of Conduct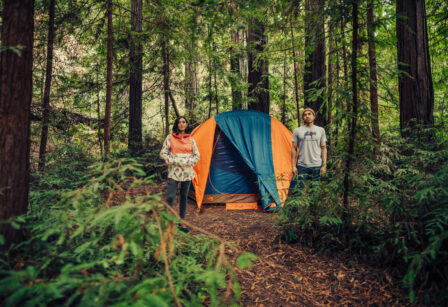 Rules
Users of the Park are required to respect the organization's code of conduct. This code commits users to behave in a respectful manner towards others and to make good use of the Park's campsites, cabins, picnic areas, rental equipment and all other infrastructures. Users how don't respect the rules will be charged.
Users who violate the rules will be charged a minimum of $100 to cover the cost of cleaning, repairing and compensating for the violation. The amount may increase depending on the nature of the infraction.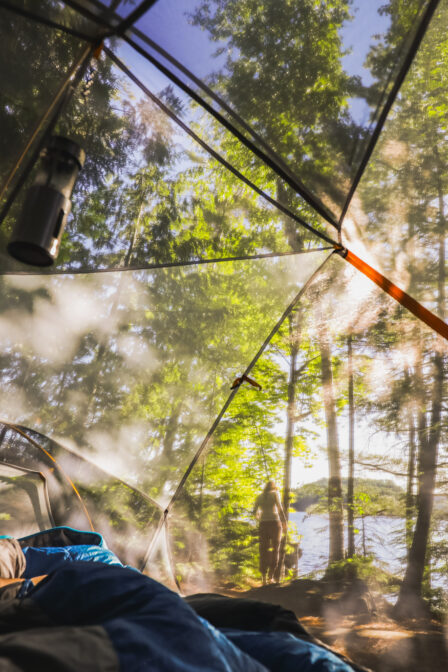 Examples of violations of the code of conduct
In order to protect the territory, it's assets and users, the following actions are prohibited :
Cutting down or mutilating a living or standing tree
Burn any other wood then the one supplied by the Park
Damaging the camping site or cabin installations
(benches, table, toilet, etc.)
Damaging or not returning the rental equipment
Leaving waste and/or dirty dishes at your accommodation
Not sorting your waste before you leave the Park
Disturb the experience of other park users
Not respecting the tent capacity allowed on the site or the capacité of the lodging
Camp in the Park without reservation
Any other action causing damage to the place,
to rental equipment or requiring special intervention
by the Park's team
If you have any doubts or questions on the allowed and forbidden activities on the Park territory, do not hesitate to contact us.
Code of conduct
Poisson Blanc Regional Park strongly suggests that users respect its Code of Conduct. Inspired by the "Leave No Trace Program", overseen by Aventure Écotourisme Québec. It supplies a basic recipe to follow in order to allow present and future generations to benefit from the Park's wonders.