FAQs
We have the answer
for you !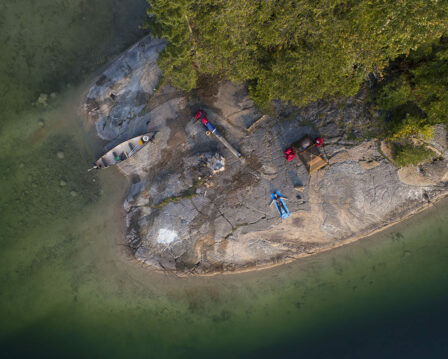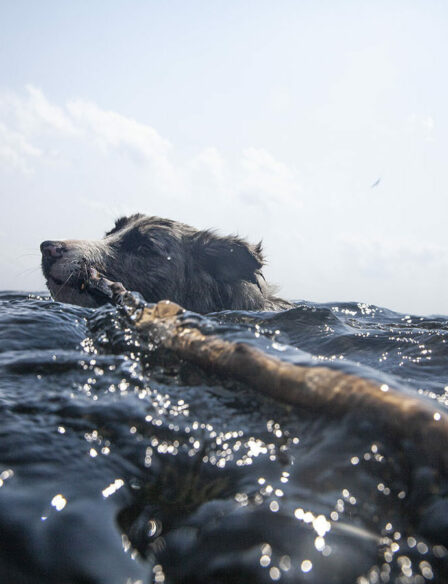 Why are the calendar dates displayed in grey on your booking site ?
When the dates are displayed in gray, it means that the selected item or lodging is no longer available for the targeted dates.
Is it possible to subscribe to a waiting list in case there is some cancellation ?
This is not an option that we offer. To consult our availability in real time, check out the availability calendar.
Why are bookings limited to fixed durations this year ?
What is your cancellation policy ?
Is it possible to transfer a reservation to another person ?
Yes it is possible. For this service, we invite you to call us 819-767-2999.
What is the average size of your tent platform on your campsite ?
Our tent spots can take medium-sized tents of 4 people (8′ x 8′). It is permitted to be maximum 4 persons per tent.
Is it possible to arrive another day than the starting day of the booking ?
It is strongly recommended that you arrive at the Poisson Blanc Regional Park on the day your stay begins and that you respect the opening hours. It is also strongly recommended that the whole group sharing the same lodging arrive at the Park reception at the same time, and not at several hours apart. This procedure allows us to welcome you safely.
Can my friends join me mid-stay ?
If you wish to have visitors at your lodging during your stay, it is possible to do so, as long as you respect the maximum number of tents allowed on your site or the capacity of your cabin and the sanitary mesures in effect.
What is the time of arrival and of departure when you reserve a lodging ?
For all the arrival and depart detail of your lodging, please check out our different page. All the information is there:
Are dogs allowed at the Park ?
Dogs are allowed in Poisson Blanc Regional Park. They must be kept on a leash on public access sites (park office area, rest areas, trails), but can be left free on campsites on the islands. You are entirely responsible for the cleanliness of your animal, and must absolutely collect the excrement of your animals left on, or near, your campsite.
Can we fish ?
Yes. It is not necessary to register with the Park to fish. You only need to have a Quebec fishing license. You can get a seasonal or daytime fishing license in the village at Domaine Aventurier.
Are there animals on the islands ?
It is very unlikely that you will meet a bear on an island, it has never happened before. Be particularly wary of rodents and birds; take the usual precautions to keep your food out of their reach.
When I book a watercraft at the Parc régional du Poisson Blanc, can I take possession of my watercraft at the Air-Eau-Bois Outdoor Base ?
The Parc régional du Poisson Blanc and the Base de plein air Air-Eau-Bois are two distinct non-profit organizations. If you book watercraft at the Parc Régional du Poisson Blanc, you must take possession of your boats at the park's reception located at 37 Chemin de la Truite in Notre-Dame-du-Laus. If you have booked a campsite in the south of the Poisson Blanc reservoir and prefer to get to your campsite on the reservoir from the Air-Eau-Bois Base, you must reserve your watercraft with them. You will also have to pay parking fees.
Where can I get drinking water ?
If you already have your own containers, you can fill them up for free at the canoe shed. Please note that the water comes from a well.
GSI watercube 20L containers are also available at a very affordable price ($10 taxes included) at the Park's boutique.
How many bags of wood are included in a reservation ?
How can I get additional wood ?
Do you sell bags of ice ?
Yes, we sell bags of ice for $5 each at the reception.
Do I have to be at my site when I am expecting a delivery from the Park patrol ?
No, if you are not at your site, don't worry, our team will drop off your ordered items on your site. For ice, leave your cooler in view and we will drop off your order inside.
Are there motorized boats on the lake ?
Yes. Note that when the weather is fair and during summer weekends, there can be motorized boat traffic, especially around the beaches at the southern end of the lake. If you wish to completely avoid motorized boats, favour the beginning and the end of the camping season or week days to come to the Park.
Where can I put my motorboat in the water ?
South of the Poisson Blanc Reservoir:
Bowman Public Boat Launch; fee; operated by La Base de plein air Air-Eau-Bois (1-800-363-4041)
North of the Poisson Blanc Reservoir:
Campion Lake public boat launch in Notre-Dame-du-Laus; free; managed by the municipality; not recommended if you are unfamiliar with the reservoir's shallows; officially prohibited to leave your car overnight
What happens if there is already someone on our campsite when we arrive ?
It is unlikely; the patrol ensures that the site is empty before your arrival. If, however, it should happen, make sure that you have a copy of your invoice in order to gently inform the occupants that you booked. If you are able to call us, do it. As a last resort, you can come back to the office to inform us of the situation.
Do you have a charging station for electric cars ?
Yes, we have two FLO G5 charging stations in the parking lot in front of the Bastion, the Park's reception pavilion. The current of the charging stations is 30 amps and the voltage is 240 volts. When you check in, one of our employees will take your keys in case we need to clear the stations for other vehicles.
Are the hiking trails closed during the hunting season ?
No, all of our trails are open during the hunting season.
Is it possible to install a hammock on your campsite?
Yes, it is possible. However, we ask you to be careful when installing it and to use straps that limit the friction with the trees. For those who wish to spend a night or two in their hammock, it is unfortunately not possible… With the amount of visitors on the islands, we want to limit the use of our trees for this type of use. Essentially, the hammock should be seen as a reading partner and the perfect place to enjoy the landscape.