About Us
The Park's health,
a priority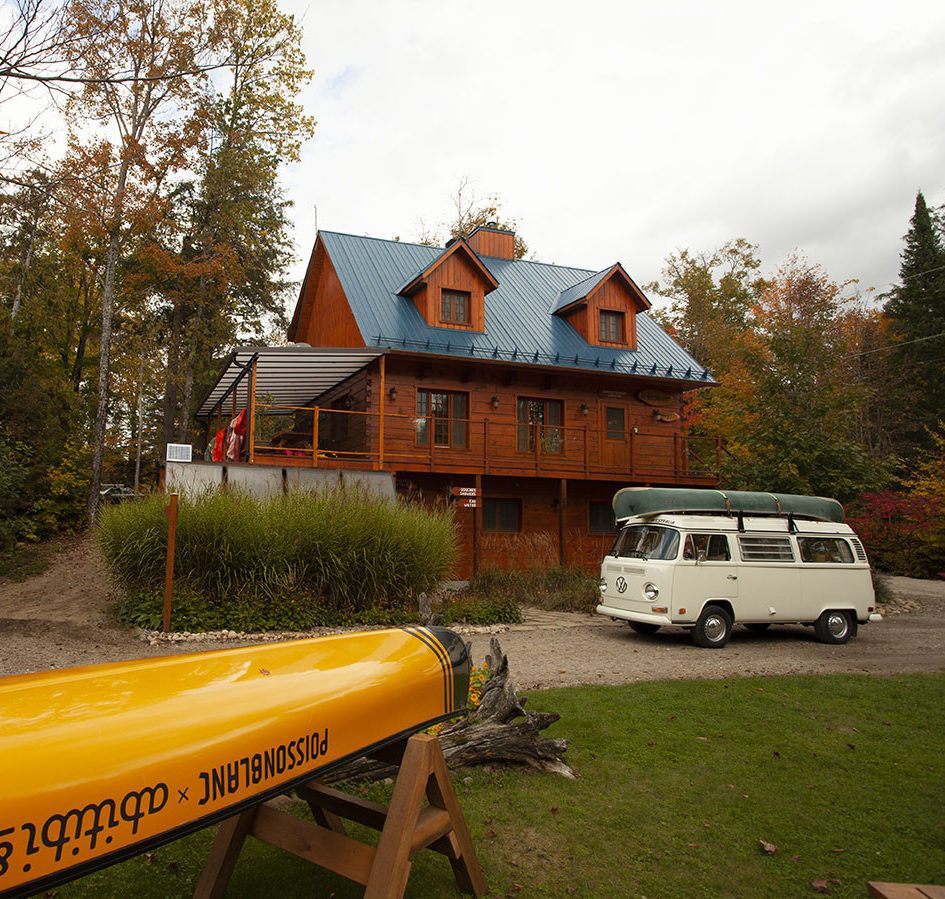 Established in 2004, the Corporation du parc du Poisson Blanc (CPPB) is a non-profit organization that has the mission of ensuring the development and integrated management of the enhancement of Notre-Dame-du-Laus tourism resources. It is mandated by Antoine-Labelle RMC and Notre-Dame-du-Laus municipality to operate the Poisson Blanc Regional Park activities.
Already in 2002, the creation of a regional park in Notre-Dame-du-Laus gave rise to numerous reflections. Some years later, in 2005, the CPPB was born and an enhancement plan for the Lake's islands was developed.
In 2006-2007, three technicians are hired to start and coordinate the cleaning of the lake. Many days of hard work, especially with the Air-Eau-Bois outdoor recreational centre, free the islands of almost two tons of garbage left by unsupervised human occupation. Among the efforts exerted to ensure a more respectful usage of the islands, latrines are installed on many of these.
In 2008, Poisson Blanc Regional Park is officially created. The reservation of campsites on the islands begins in 2009 and in 2010 the rental of canoes and kayaks is added to the offer. Between 2008 and 2012, a supervision system is implemented to monitor the use of the lake's islands. Almost 10 km of hiking trails have also been developed on Montagne du Diable. Finally, a splendid Entrance Office, called Le Bastion, was opened at the beginning of the 2012 season. It is today the pride of the Park team and visitors.