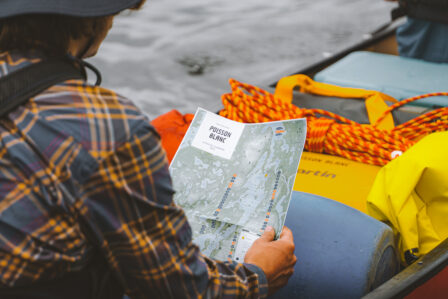 Before venturing on a stretch of water as vast as the reservoir du Poisson Blanc, it is necessary to be properly prepared and equipped. We offer you a short guide to facilitate your preparations while educating you on good outdoor practices.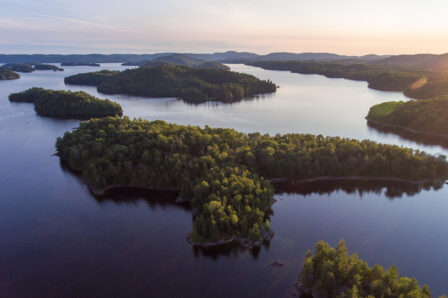 Remote Area and Responsibility
The activities offered by Poisson Blanc Regional Park take place in in areas far from medical services. Thus, if there's an emergency and an evacuation is necessary, long wait periods are to be expected. These delays can be critical and contribute worsen an injury or condition.
Anyone leaving for a stay on the Poisson Blanc reservoir is responsible for their own safety and agrees to adopt a preventive attitude towards themselves and other people around them. This person also accepts to play an active role in the management of the risks associate to the activities done during his stay.
Risks inherent to the activity
In order to make you aware of the risks you are exposed to, here is a small list related to canoe-camping:
Hypothermia, heat stroke, drowning
Dangerous weather conditions (storm, wind, rain, fog, etc.)
Blunt or sharp injuries (branch, knife, etc.)
Injuries due to falls or other movements (sprains, strains, fractures, dislocations, etc.)
Allergic reaction
Burns
At any time, you can reach emergency services by dialing 911 on your cell phone, even outside the reception areas. This is the first number to dial in an emergency. If you don't have access to a cell phone, you can blow your whistle three times to let people around you know you're in danger and need help.
Note that an emergency puts a person's life in immediate danger. In the event of a minor injury, contact the park reception within opening hours for assistance.
Safety Tip on the Reservoir
1. If you hear thunder, reach the bank and wait in a safe spot.
2. Always make decisions based on the skills of the less experienced person in the group.
3. Wearing a life jacket is obligatory.
4. Always have a lighter and a cell phone with you in a waterproof pouch.
5. The consumption of alcohol or drugs is prohibited.
6. Pay attention to weather conditions.
7. Avoid navigating at night.
8. Identify rest areas along your path.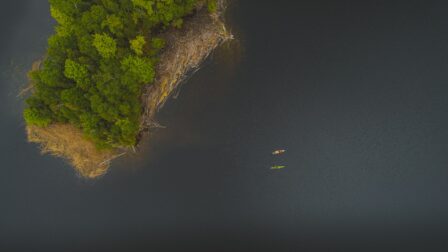 Conditions restricting access
to the reservoir
In order to ensure the safety of its users, the Poisson Blanc Regional Park may restrict access to the reservoir when surrounding or weather conditions compromise the safety of its campers and its team. The reason is simple, it is our team that will be deployed to rescue you if you are in danger. The safety guidelines are the same regardless of the client's level of outdoor experience.
The time of sunset is also a factor that influences departures on the reservoir. Our team have the right to restrict access to campers who do not have enough time to reach their destination before sunset.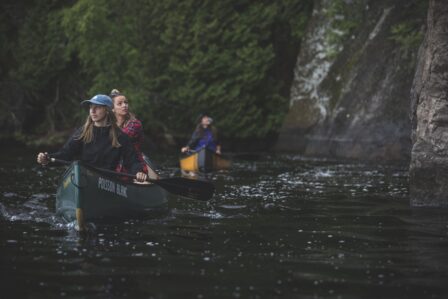 Wind Factor
The Poisson Blanc reservoir is 23 km long and can reach from 4 to 5 km of width in somes areas. Wind corridors can be created and bring challenges sometimes comparable to navigation at sea. Therefore, it's always preferable to stay close to the banks and to stick together in order to minimize the dangers.
Thunderstorms
If a thunderstorm occurs during your stay, it's important to immediately reach dry land. Avoid huddling under one tent and stay away from peaks and elevated and open areas. It's best to spread out in the forest to reduce the risk of multiple injuries. Wear adequate clothing to face the storm. If lightning strikes nearby, avoid being near a large tree and make sure you are isolated from the ground.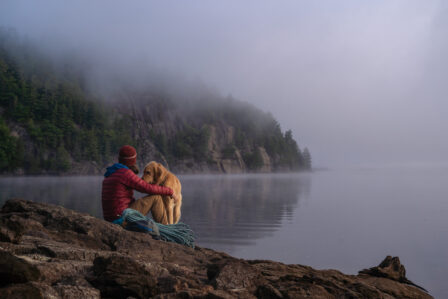 Fog
The reservoir can become covered with obstructive fog on a cold or rainy day. For safety reasons, avoid navigating on the water. If you must move, paddlers should wear headlamps and be visible to other watercrafts. In addition, orientation tools can be used and it is recommended to stay along the shore. In the way, it is possible to stop and wait for the weather to improve if visibility becomes difficult. Note that the spring and fall seasons are auspicious to the appearance of fog.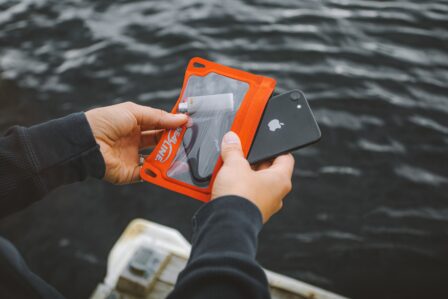 Seasonal Risks
In spring and fall, the risks of hypothermia and drowning are high. The water is very cold and represents a real danger. If you capsize, a few minutes in the cold water can lead to unconsciousness. To ensure your safety, we ask you to follow the safety tips listed above, such as staying along the shore, wearing a personal flotation device at all times and always carrying a lighter and a cell phone in a waterproof pouch (a ziplock bag can do).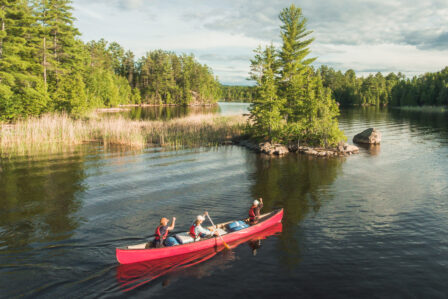 Sun and Hydration
While its presence is desired by all, the sun can also cause heat stroke and accelerate dehydration. When in the sun, wear a hat, glasses and apply sunscreen regularly. Drink plenty of water and be sure to take swim breaks when traveling several miles on the reservoir.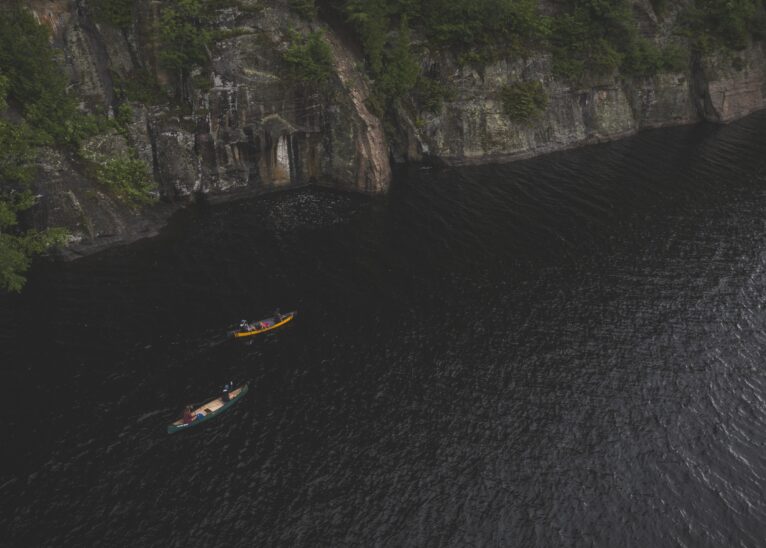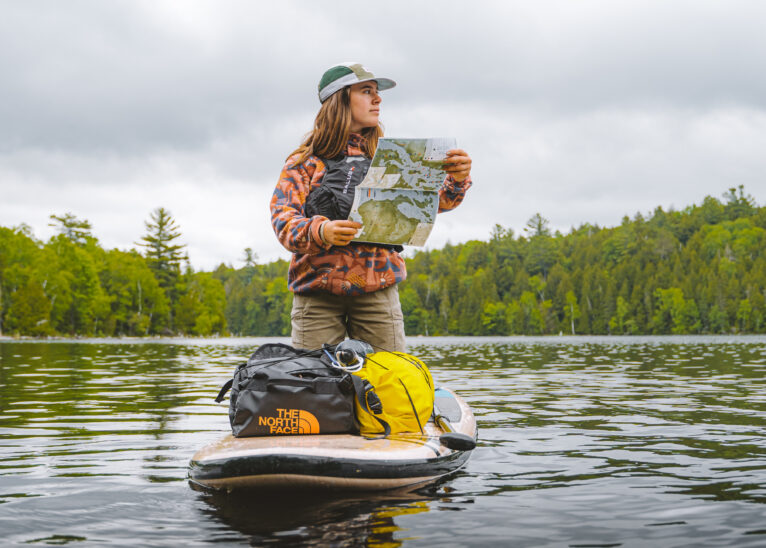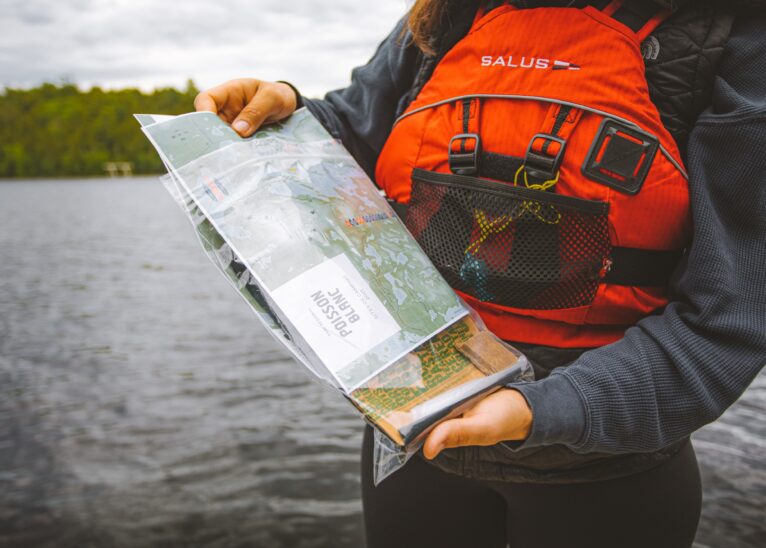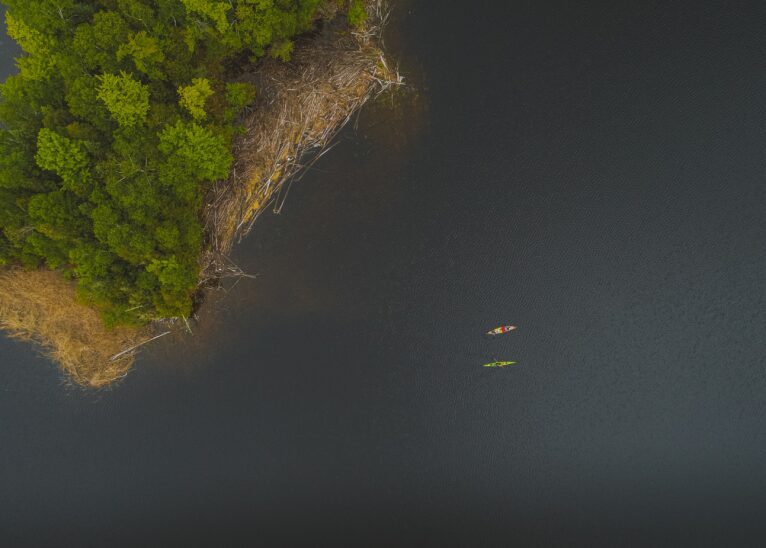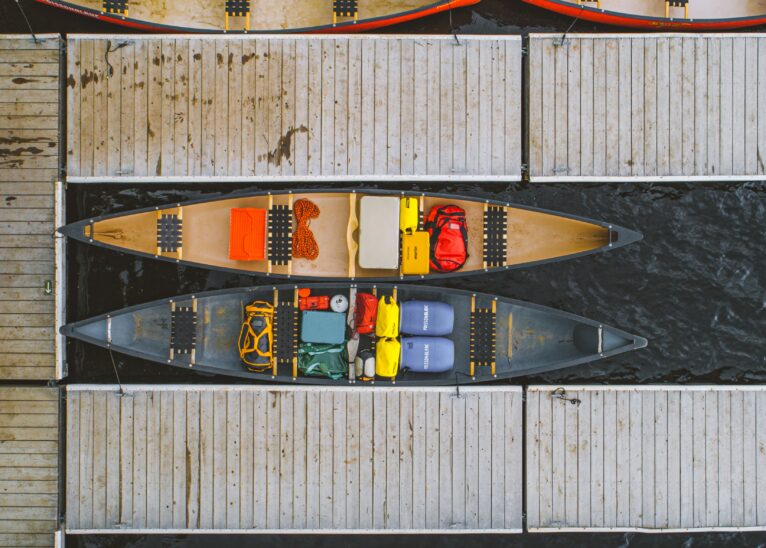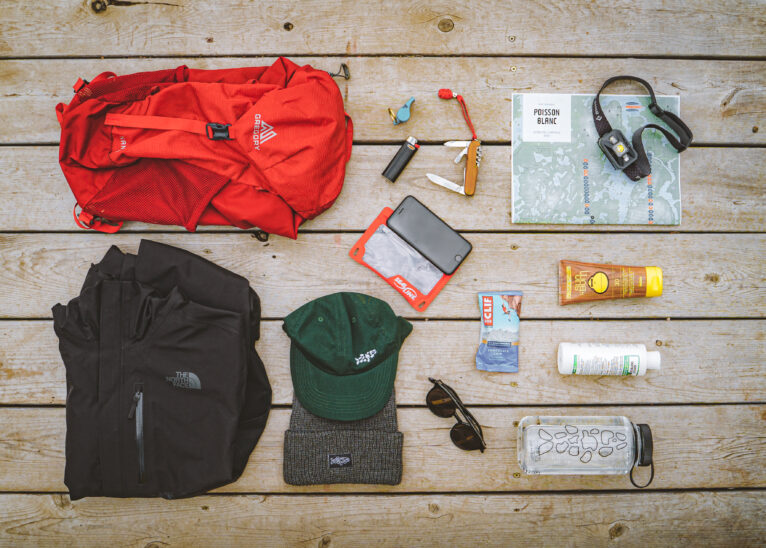 This Place is a Canoe-Camping Eldorado
Never been canoe camping before ? No problem, we are here to help you become a real pro.