Work Remotely
in the Great Outdoors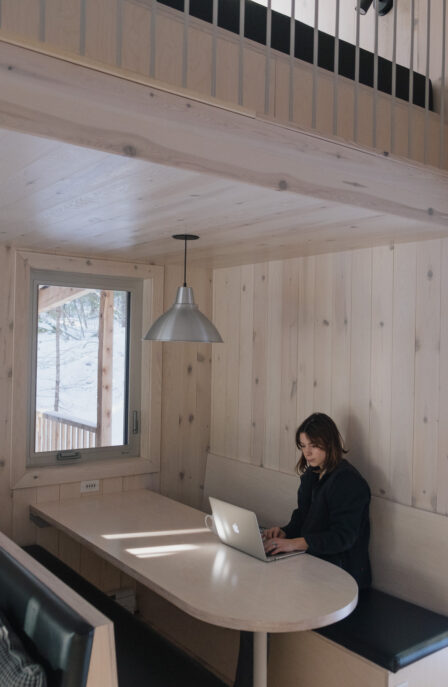 Come and fill your lungs with fresh air between two meetings
What better way to shake up your routine than to spend some time working remotely in our microrefuges? All our cabins, except for Prisme, now have access to Wi-Fi and enough electricity to power a laptop. Feeding your creativity in a fairytale setting is hard to beat!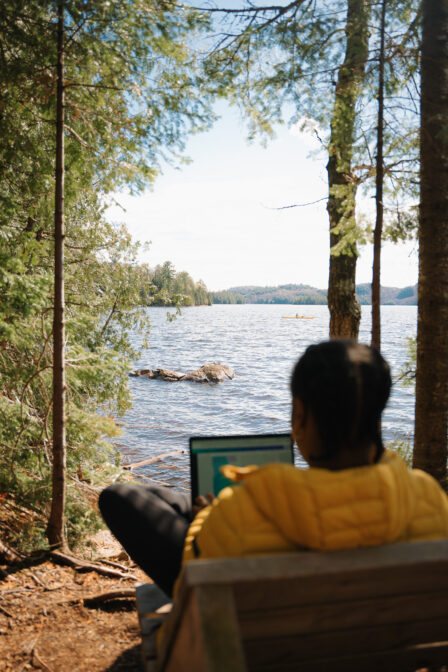 Workspace Details
Each one of our microrefuges is different and that's what makes it a unique experience. Choose a cabin and have a look at its webpage — you'll get a better idea of what installations are available in your future workspace in nature. It's also possible to have access to Wi-Fi outside the accommodations in a radius of about 15 metres. Enjoy installations that have been carefully designed to let you work in a cozy atmosphere by the fire or with your two feet by the water.
Working from here means choosing your own creative space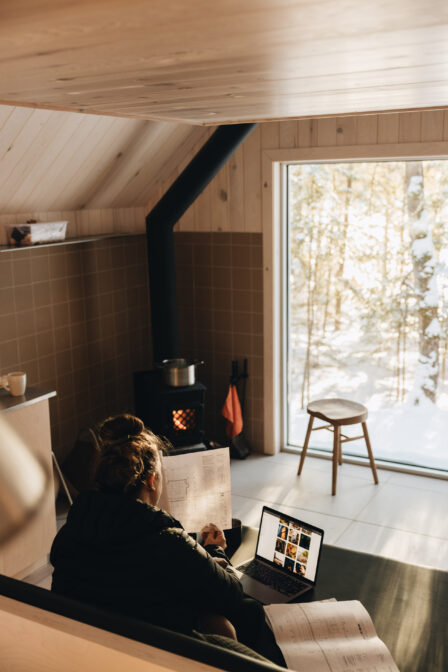 Important Information
Internet speed is far from the performance you'd expect in the city (100 mbps), but it's enough for a conference call, accessing your drive or checking your email.
The refuges are all equipped with a single conventional double wall socket for recharging your electronic devices.
The cellular network doesn't reach inside the accommodations. However, it's possible to take Wi-Fi calls if your mobile phone offers that feature.
The Wi-Fi is fairly reliable and our team is on hand to respond quickly to any problems that may arise.
A few activities you can do when you need a break