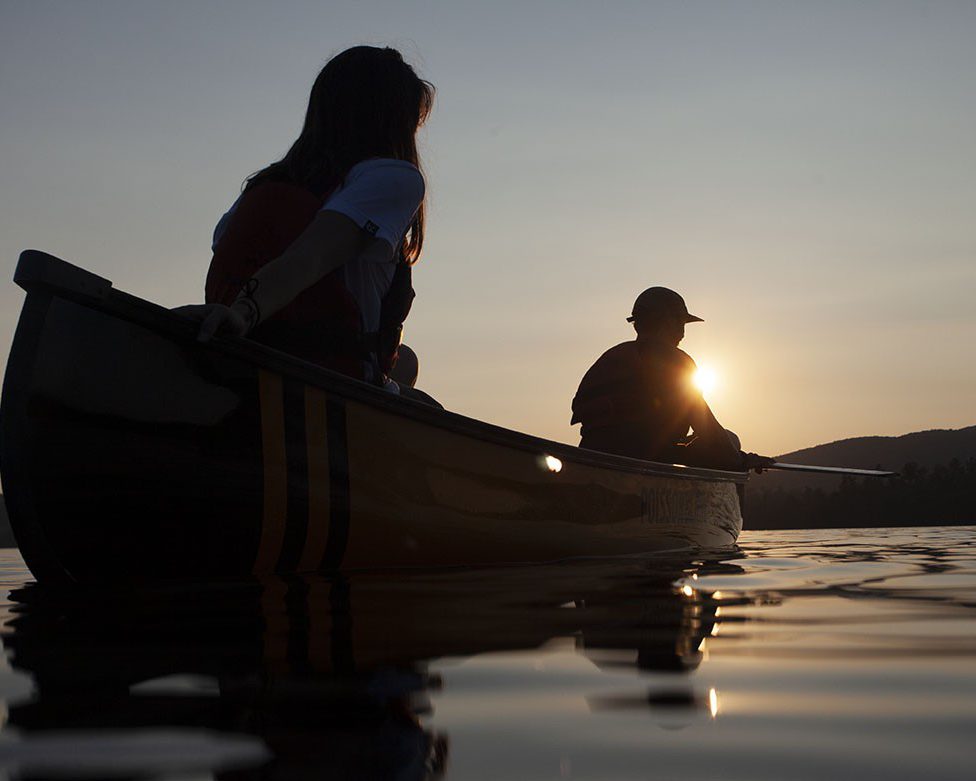 There's so much to discover! For one day or for your stay
It is possible to rent canoes and kayaks at Le Bastion Entrance Office. Go canoe-camping or kayak-camping for a few days or explore the lake for the day and drop by our stopping places/islands for a picnic, a swim or sunbathing on a beach.
All boats come fully equipped: PFD, paddles and safety kit. The sea kayaks also come with a spray skirt and a bilge pump.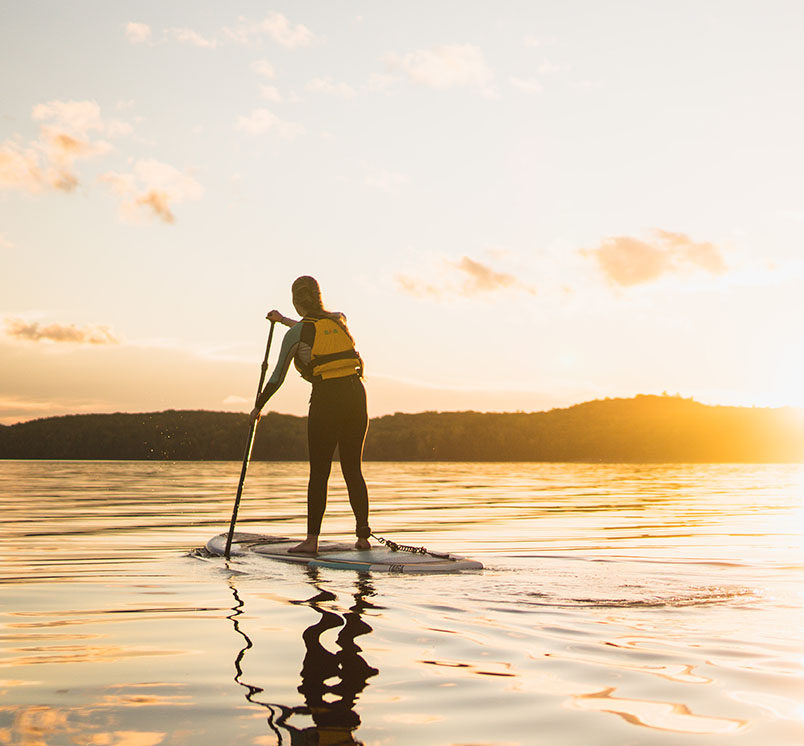 The canoes are booked per day, not per overnight stay. For instance, if you book a campsite for 2 nights, you will need a boat for 3 days.
It is preferable to reserve your boat in advance. A parking space per boat is included with the reservation.
*** Note that if you want to access the Poisson Blanc reservoir by the SOUTH (Bowman / Denholm), you must rent your boats at "Le Base de plein air Air-Eau-Bois". Contact them at 1-800-363-4041 for details.
Each rental
Includes:
2 personal flotation devices (PFDs) with whistles (3 for 3 seats canoes, etc.)
2 paddles (3 paddles for 3 seats canoes, etc.)
1 skirt (kayak)
1 throw rope and a bailer or a pump and 1 skirt
1 parking spot per boat at Le Bastion
access to Le Bastion's outdoor showers
(additional PFDs are available for kids)
Does not include:
Taxes

Extra personal flotation devices (PFDs – adult) and additional paddles.
2021 Rates
| | |
| --- | --- |
| Craft | Daily rate |
| Prospecteur canoe 16′ – 2 seats | 30$ |
| Prospecteur canoe  17′ – 3 seats | 37,50$ |
| Prospecteur canoe – 4 seats | 45$ |
| Canot Two River Abitibi.co 21′ – 4 seats | 55$ |
| Canot Esquif Cargo moteur 2,5hp 17′ – 4 seats | 70$ |
| Stand up paddle – SUP | 20$ |
| Sea kayak – solo (BD EPsilon 200) | 25$ |
| Sea kayak – double (BD Esperanto) | 40$ |
| Catacanot (catamaran rig for canoes) | 10$ |